Rabe



Joined: Jun 06, 2009


| | |
| --- | --- |
| &nbsp Posted: Jan 19, 2012 - 17:55 | |
---
Hello everyone interested in BB7s!

This topic shall be dedicated to discussing BB7s rules and rosters freely and thereby a source of ideas and feedback for us, the BB7s staff.
We might throw in an idea once in a while ourselves, without giving it a special priority (unless stated otherwise).

If possible, try to structure your post a bit. Something like

"Perceived problem" (if any),
"My suggestion",
"Benefits",
"Possible complications" and
"Fluff"

should make keeping an overview easier.

But however: Bring your 2 cents! We know there are a lot of ideas out there and quite a few people willing to discuss them.




~Rabe

_________________
.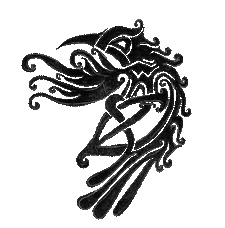 Rabe



Joined: Jun 06, 2009


| | |
| --- | --- |
| &nbsp Posted: Jan 19, 2012 - 17:56 | |
---
Suggestions:



(links)

_________________
.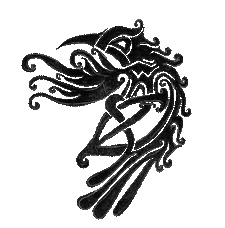 WhatBall



Joined: Aug 21, 2008


&nbsp Posted: Jan 19, 2012 - 18:30


FUMBBL Staff
---
Perceived problem (if any)


There is too much "luck" involved in 7s. This goes too far beyond the "typical" luck due to dice in standard BB and is a deterrent for many players.



My suggestion


Allow teams to each have 1 RR, ban LEADER skill completely.



Benefits


This makes it more equal for all teams to have a RR, especially those without standard access to Passing skills (and who pay more for Leader), which are invariably the teams that need the most "help" in 7s. I.e. the basher teams that don't perform as well as the Elves and such.



Possible complications


Removing Leader skill from current teams. I would suggest teams are allowed to carry Leader on existing players as they wish, but not buy a team RR until that player is dead, drafted or retired. They will gain a small benefit of reduced cost, but risk the player being off the field from injury. No new players would be allowed to take Leader.



Fluff


Yes, this is the minor leagues, the springboard to bigger things for that aspiring young star or the last shot at the big show for an ageing athlete, but it is NOT kids running around on the school yard. Teams have proper coaches and training, and real money changes hands on the transfer of upcoming stars. This training is enough that teams each carry one RR. Those that are true "Leaders" are drafted by the big teams and leave the club.



Closing argument


I think the fluff for this is more fitting of 7s, and in the mid to long run, this solution is easier to manage and makes things more equal, removing just enough randomness to make 7s a bit more fun tactically (versus just praying for good dice).

_________________


Nightbird



Joined: Aug 02, 2003


| | |
| --- | --- |
| &nbsp Posted: Jan 19, 2012 - 21:56 | |
---
One thing I will say quickly, I've more to say later, is that the elf's plan for rr's & leader is quite similar to what I was thinking. Having had some time to think about it, the best deal,

IF

team re-rolls are even allowed, may be to allow either or. You can have a team re-roll

OR

a leader, but

NOT

both. If they are not allowed I am still for banning leader altogether. I'd even add pro to that list as well.


_________________
"There's something out there waiting for us & it ain't no man...we're all gonna die."


Disclaimer: I rarely, if ever, revisit forum threads I post within. Enjoy!
propuppetmaster



Joined: Feb 27, 2007


| | |
| --- | --- |
| &nbsp Posted: Jan 19, 2012 - 22:04 | |
---
i dont think you change the RR at all.
If you are gonna allow 1, then why not two and then three and so on...

But if you are gonna then i would restrict who can use the RR to only a certain group of a positional, like a captain who you could identify int he team bio?
LtSpeed



Joined: Jun 25, 2009


| | |
| --- | --- |
| &nbsp Posted: Jan 21, 2012 - 15:14 | |
---
I don't like banning Leader. Yes they aren't the Leader level of the big leagues but it is all relative. Once they get drafted they have to start off fresh anyway. Like getting Block in BB7s: you are better than others *in the league* but still a noob when you get to the big leagues.

I'm game for changing it to a max of 1 team RR (but still leaving Leader). Still very low level in terms of overall RRs.