G.G. Goberson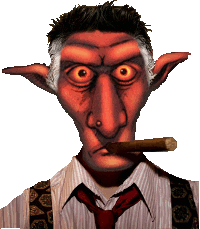 WHAT!!!! What do you mean Christers office hasnt replied to the request!!!! Somebody get him on the phone!! WHAT?? To busy for GG? Perposterous!!!
Ahem...
Here we are again at the launch of another issue of GLN. Many new and exciting things are happening with FUMBBL as of late with the launch of FFB (B). As you will note there is not an admin corner this issue as Christer is up to his eyebrows in the transition. Great job Big C and crew.
As we move forward to the new era of the site GLN has put together a list of some of the more legendary teams of LRB4 and their deeds. Along with that an interview with one of the foulingest coaches on site and his legendary undead team.
We have alot of interesting articles and some fun pieces in the issue so sit back on your favorite throne and takes some time to enjoy
GG Goberson