APO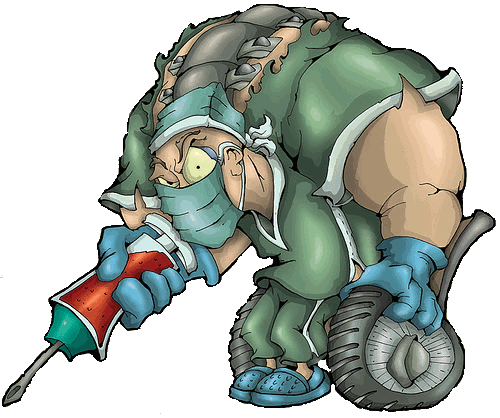 So what does APO stand for and what have it to do with FUMBBL? Some might argue that apo stand for apothecary, but that is not true! GLN has put several goblins on the case. So far they have infiltrated several coaches teams. All the teams who have an apothecary has been "forced" by the APO to make a contract that is very favorable towards the apothecary. GLN has further found out that APO stand for Apothecary Private Organization. APO has got more greedy over the years and therefore has secretly worked behind the NAF to reduce the training and skills of the apothecaries. Coaches and teams are no longer happy about the current situations, but what have this to do with FUMBBL? It seems like APO too here has worked behind the scene. The GLN has got their hands on a message between Qaz and FUMBBL.
"I have a problem with one of my teams, Lustia Luckers. My Apothecary whom I used to be very happy with has gotten sluggish and old! His track record of saving girls is down to around 50%. Therefore we would like to get rid of him. However there seems to be a problem in his contract as he claims we can\'t fire him under his current contract. Our lawyers believe that he is a coaching staff and as such falls under that category and could be fired as normal coaching staff. We gladly accept your help and also offers 5k that you can withdraw from our bank account in exchange for your services. So remove the apo and 5k gold plz)
Thanx Qaz"
APO has clearly worked in the shadows too keep the apothecaries in work. If too many apothecaries would be without work, what consequence would this bring to the world? Grave and dark times we would face. So GLN are sure of that APO has influenced FUMBBL top management to prevent teams from retiring their apothecaries. Of cause the apothecaries are happy because they keep the work and have life time employment. But what about the coaches? What about the teams? What about the apothecaries?
Give your opinion on the matter.