BB2 - a Review from a FUMBBLer
Blood Bowl 2 (BB2) has now been out for some time now. As FUMBBLers, we have seen various reactions; from coaches not wanting to touch it to others playing it for the majority of their time. We can't deny that it is bringing new players to the game, which can only be a good thing over time.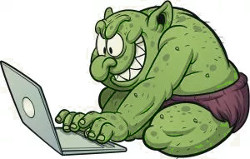 I bought it when it was on sale and thought it would be interesting to write a review from a FUMBBLer's angle. This is not a comparison by any means!
Brief Review and Description of some Main Features
On first glance, we see that, aesthetically, BB2 is quite nice. There are glitches occasionally, but on the whole, this part is quite a decent experience. It would be nice if the crowds were race specific other than Humans all the time.
I have played more online players than AI, as it can be quite dull for experienced players. However, for new coaches it really does go through a step by step account of what to do and how to play the game, which is useful.
The interface is average and gets easier with time. There have been occasions when mistakes have been made due to this and lost me the game! It doesn't always make tackle-zones clear due to the camera angle, etc. however, this can be changed. A new update also allows you to see skills players have above the model, which is an improvement from having to hover the mouse over players.
As part of your team, you can upgrade your stadium to give various effects. For example, both teams can start with a Wizard, or it can nullify certain kick-off events. This is an interesting one and adds a change to the game.
Team creation is interesting. Player names are automatically generated, and fluff around the team is limited. The limited number of races is also a bit of a let down. The Bretonnian roster is an interesting addition, but the add-on teams (currently Woodies and Lizzies) at a cost is, unfortionately, a money making exercise. My guess is that more will come. People are buying them though as I have played some pretty high TV Woodies and Lizzies recently! The roster changes have minimal impact, such as the Human Catcher change (AV8), as it's contained within the game rather than the rest of the Blood Bowl world.
The quality of opposition is varied. I would class myself as an average FUMBBL coach. On BB2 I am above average. Some of the games are pretty dull due to ease of beating the opponent. The lack of ability to chat in-game is also a shame. Concessions are less regular than before, but I believe that coaches who have had enough of BB2 have now left. It's beginning to filter out. There are still lots to discover in this game, but that's it in a very small nutshell.
Summary
BB2 is a fun representation of the game, however, I play it with a certain disappointment from within. It could be so much more. It saddens me that the drive behind it is more financial gain than pleasing the fans, however I understand that it needs to make money. I'll still play it occasionally but most of my BB time is still spent on FUMBBL.
Comparison to FUMBBL
There is no comparison. Nowhere near, in my opinion. FUMBBL offers way more, and all for free.