x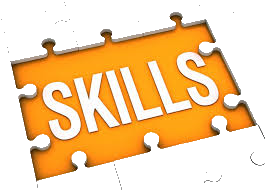 BIONIC SKILL UP TREATMENT
(Skills Shop)
*TEAMS MUST BE IN READY/PENDING STATUS TO USE THE SHOP*
*Normal Cost when skill is from same skill category than the player who buys the skill
*Double Cost when skill is NOT from same skill category than the player who buys the skill
*Extraordinary skills (Stab & Hypnotic Gaze) go at Double cost
*Maximum 2x Hypnotic Gaze per team
*Frenzy player can NOT equip Grab
*Grab player can NOT equip Frenzy
*Normals add 20tv to a player. Doubles add 30tv to a player
*Stunty and Right stuff skill only available to maximum MA7, AG3 and STR2 players
*RIGHT STUFF and/or STUNTY player may get a +stat if rolls accordingly during skill up
*STUNTY and RIGHT stuff may be purchased together at a cost of 60k. They'd take 1 skill slot only. Equally, STUNTY and RIGHT STUFF may be purchased seperatly at a cost of 30k each. In any case, both skills combined take 1 skill slot only.
*TTM is restricted to str5 + players
*(P) Player can't get TTM. However, TTM may get (P) skills if rolls accordingly during skill up
*(P) skills from BIONICS are not available to TTM players. Equally, a player equipped with (P) bionics skills can NOT get TTM.
*TTM may be purchased along with ALWAYS HUNGRY. This COMBO takes 1 skill slot ONLY.
SKILL
Normal Cost
Double Cost
SKILL
Normal Cost
Double Cost
SKILL
Normal Cost
Double Cost
SKILL
Normal Cost
Double Cost
Block (G)
60k
75k
Tackle (G)
60k
75k
Wrestle (G)
60k
75k
Guard (S)
60k
75k
Mighty Blow (S)
60k
75k
Piling On (S)
60k
75k
Dodge (A)
60k
75k
Leader (P)
60k
75k
Claw (M)
60k
75k
Horns (M)
60k
75k
Strip Ball (G)
40k
50k
Dauntless (G)
40k
50k
Dirty Player (G)
40k
50k
Fend (G)
40k
50k
Frenzy (G)
40k
50k
Kick (G)
40k
50k
Pro (G)
40k
50k
Stand Firm (S)
40k
50k
Sure Hands (G)
40k
50k
Break tackle (S)
40k
50k
Grab (S)
40k
50k
Juggernaut (S)
40k
50k
Thick Skull (S)
40k
50k
Catch (A)
40k
50k
Sneaky Git (A)
40k
50k
Leap (A)
40k
50k
Sprint (A)
40k
50k
Sure Feet (A)
40k
50k
Side Step (A)
40k
50k
Jump Up (A)
40k
50k
Diving Tackle (A)
40k
50k
Accurate (P)
40k
50k
Dump-Off (P)
40k
50k
Nerves of Steel (P)
40k
50k
Pass (P)
40k
50k
Pass Block (G)
40k
50k
Extra Arms (M)
40k
50k
Prehensile Tail (M)
40k
50k
Tentacles (M)
40k
50k
Two Heads (M)
40k
50k
Big Hand (M)
40k
50k
Foul Appearance (M)
40k
50k
Stab (E)
Ext
50k
Hypnotic Gaze (E)
Ext
50k
Kick-Off Return (G)
20k
25k
Shadowing (G)
20k
25k
Multiple Block (S)
20k
25k
Diving Catch (A)
20k
25k
Hail Mary Pass (P)
20k
25k
Safe Throw (P)
20k
25k
Disturbing Presence (M)
20k
25k
Very Long Legs (M)
20k
25k
Stunty (E)
Ext
30k(10tv)
Right Stuff (E)
Ext
30k(10tv)
Stunty + Right Stuff
Ext
60k(20tv)
Throw Team Mate (E)
Ext
30k(10tv)
TTM + Always Hungry (E)
Ext
20k(0tv)