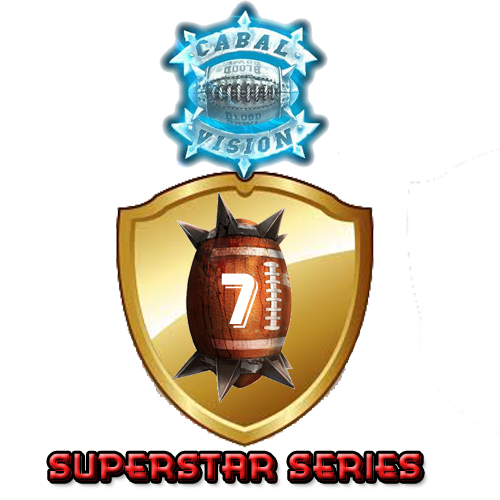 Welcome everyone to the Cabalvision Superstar Series. A competition for Secret League teams playing within the sevens format as close to the NAF 7s ruleset as we can create.
The Superstar Series is a calendar of monthly events played out in this shorter form of Blood Bowl where teams fight it out to gain prestige and trophies for their numerous moments of glory... and failures.
With time, we hope to grow the league to more and more coaches. At present though we're still trying to iron out the bugs and make sure things are working correctly! If you're interested in joining the league and taking part, please contact Lanky316 and we'll see about how we grow.
There are some roster changes which I have attempted to note
here
Lanky has spent some time trying to provide rough guides to the Secret League rosters in the sevens format. It's still a work in progress but can be seen
HERE
. This page contains a "Building Index, which shows you how much money you would have to play with should you start by selecting 7 linemen.
A selection of rules are in play for the CSS, some of them are impossible to implement in full on the client so we do require a "Code of Honour" please do your best to follow these rules to keep the flavour of the league intact.
Note some events on the calendar do vary from this slightly so check the tournament you are targeting!
Teams are formed with a budget of 600,000 GC

Teams may be selected from any of the rosters currently available in SL open play as well as featuring some new rosters based on the Old World fluff.

Coaches are limited to one team per race. Multiple races may be played by multiple coaches. This is to allow for a CSS idea in the future! For clarity, you can have as many teams as you like, ideally not having multiples of the same race.

Teams may play in friendlies so do not have to be limited to the specific competitions.

In Sevens, no team may have more than 11 players on their active roster.

Only 4 players who are not a standard 0-11 player may be on the teams roster.

Sevens teams don't have the financial support or training of their full sized cousins. This means that, reroll costs are doubled. For example a starting human reroll is at 100k, 200k after creation.

There are no limits to rerolls or extra training

A maximum of 1 player may be placed in each wide zone.

MVP's are randomly determined

There is NO LoS minimum in place. However, coaches must set up at least three players two squares back (the third row from the halfway line as per anti-quick snap set ups). Players may choose to line up closer if that is what they desire to do. The client can not enforce this system but please maintain this rule in all games to ensure a fairer game.

A wizard is available for all secret league 7s games.

Up to three cards may be chosen as inducements.

Right Stuff prevents tackle skill when blocked

Sneaky Git functions as Guard for assisting fouls

Sneaky Git players are sent to the KO box rather than banned.

Piling On does not cost a team reroll to use.

There is a client bug that overrides, the settings for 7s matches. We request any coaches upvote the issue and provide matches so that it can be fixed client. It tends to be a result of a coach disconnecting mid game so please be aware. Should this happen we advise the following
The kicking team sets up their three LoS players to the North of the LoS

The receiving team sets up their three LoS players to the South of the LoS

Any extra players are placed in the corner of the end zone and not used during the drive, they can not not be blocked either.

To determine random MVP, use the rolling channel on our discard to randomly determine your nominations rather than selecting
We hope this will be resolved soon but sadly is not something we can modify from our end.
Brawl for All

Claws of the Great Wave - 2520
Stunty Slam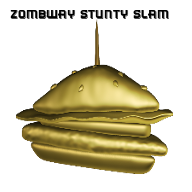 Vudral Khukh - 2520
Far Albion Cup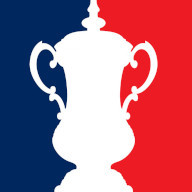 Bridgetown Relocation Agency - 2520
Reikland Royal Rumble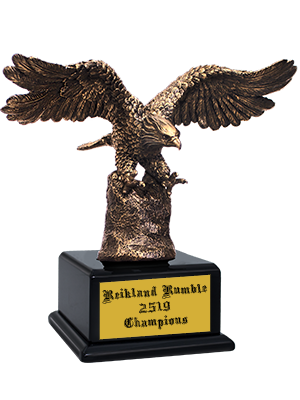 Har Ganeth Darkstars - 2519
Minor League Tournaments
Karak Kup - BlackBean (2520)