The Hard Block Cafe Super League is to be a European sport style league for 7s variants of Secret League teams and some unique rosters. With a similar philosophy to the brilliant CIBBL of one team per race making up the numbers. Compete for achievements, trophies and prestige in this league.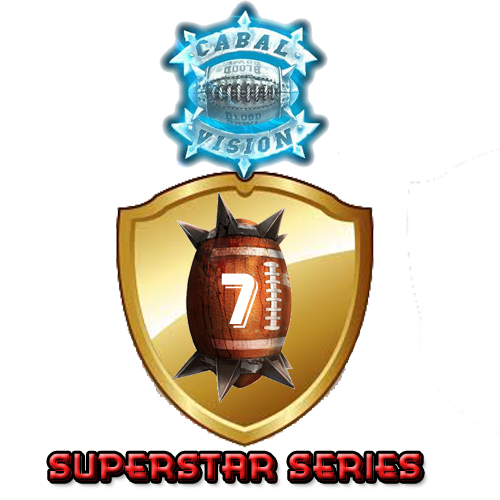 The Cabalvision Super League is an offshoot of the Superstar Series built purely around league play. It represents a European style league pyramid with promotion and relegation.
During the season, teams meet each other within their league once with the bottom side relegated and the top side of the lower tier promoted in their place. Each league has their own knockout cup as well as a larger tournament for every side in the pyramid to compete in at the end of the season.
There is an annual League Coaches Association meeting where coaches can discuss the expansion of, and changes to make in the next season. The officials most certainly do
NOT
take bribes to give favourable decisions.
Deadlines for Season Two

1 December
11 December
21 December
31 December
11 January
21 January
31 January