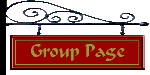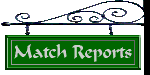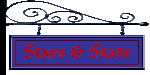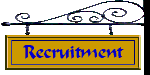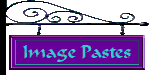 White Isle League - Season XLVII
Few amongst even the hardiest of travellers from the Old World have dared the voyage across the Seas of Chaos to the remote island of Albion. It is an uncomfortable and treacherous crossing, with icy fogs that close in to smother vessels, cutting their visibility to a few feet. But - when the mists at last clear - no wanderer could fail to be awed by the sight of the majestic white cliffs which greet them, and give Albion, the White Isle, its name.

Albion is a land which barely warrants the term civilised. The taint of Chaos is heavy upon it, and it is riven by strife amongst its feuding kingdoms, and labours under the burden of corrupt government. As with everywhere else in the Known World however, all these little concerns take second place to Blood Bowl ...
Season XLVII
Round 1 Deadline -
?
Round 2 Deadline -
?
Round 3 Deadline -
?
Round 4 Deadline -
?
Round 5 Deadline -
?
Round 6 Deadline -
?
Round 7 Deadline -
?
Round 8 (playoff round 1) Deadline -
23rd Mar
Round 9 (playoff round 2) Deadline -
2nd Apr
League IRC channel: #WhiteIsle
Please come and join us in #WhiteIsle even if you are not yet a league member.

Theme:
British Blood Bowl
Format:
Sched. RR
Current Season:
40
Status:
Recruiting Reserves
Time Zone:
GMT
Join Criteria:
FFB TV1000 / Draft
Round Length:
9 Days
Season Length:
2.5 Months
Rules
To save on space on the main group page, all league rules can now be found on a separate
RULES
page. Only a few key points are repeated here.
New for Season 27
Team Value caps:
Regionals:
1600 TW cap at start of season.
Scoring
League scoring is 5 points for a win, 2 for a draw and 1 for a loss. 0 points are awarded for a forfeit or concession!
At the end of a season, ties are broken first by head-to-head result between the teams concerned, then by TD difference.
Recruitment
The league now uses the
WIL Fringe
to recruit future members. Any interested coaches should apply to join the Fringe, which is always recruiting! PM staff member
spubbbba
for details.
Current totals: (Correct as of Season XXX)
15 Rock: Dwarf (2); Chaos Dwarf (1); Orc (3); Chaos (3); Nurgle (3); Chaos Pact(3).
18 Scissors: Lizardmen (1); Necromantic (5); Norse (1); Skaven (5); Undead (4); Khemri (2).
16 Paper: Dark Elf (5); High Elf (2); Wood Elf (1); Elf (3); Human (1); Amazon (3); Slann (1).
1 Dynamite: Ogre (0); Vampire (0); Goblin (1); Halfling (0); Underworld (0).
Season additional notes
In Season XXXIII we have three tiers: the Premier division; three Conferences; and three Regional divisions. If numbers go up, then Divisions that are scored out come into play. (NEEDS UPDATING)
Premier Division
Lion Conference
Unicorn Conference
Gryphon Conference
Dragon Conference
Albany Regional Division
Great Albion Regional Division
Morien Regional Division
Aeryn Regional Division
Hibernia Regional Division
Promotion to the Premier division is automatic for the four Conference winners. The four second placed teams will take part in playoff to determine the final Premier division spot.
The bottom five Premier division teams will be automatically relegated to the Conferences and the bottom two teams from each Conference will be automatically relegated to the Regionals. The four 6th placed teams will take part in a playoff and the 3 losing teams are also relegated. The top three teams in each Regional win promotion to the Conferences.
(All the above is subject to change should teams withdraw from the league.)
Staff - to be updated
Prez
- Current commissioner.
EasilyAmused
- Division Admin/Forfeiter
El Dude
- Division Admin/Forfeiter
Azure
- Division Admin/Forfeiter
Mateuszzzzzz
- Division Admin/Forfeiter
DaCoach
- Division Admin/Forfeiter
spubbbba
- Channel op, Division Forfeiter and Fringe admin.
Unstoffe
- All hail our new Stat King and Division Admin/Forfeiter!
XnoelX
- Former Division Admin/Forfeiter.
HowlingGriffon
- Former Division Admin/Forfeiter.
Gibby33
- Currently lose in Albion somewhere - Former Division Admin/Forfeiter.
PeteW
- Snoozing! Formerly Another long suffering Ex-Commissioner and now Division Admin/Forfeiter & Wise Owl
If you think there's another job that needs doing in the league, and you want to do it, contact Prez!
WIL History
Thanks to ...
pac
- pac is the founder of the White Isle League, and lead us through seven successful seasons.
Purplegoo
- Purp took over from pac and lead us through eight successful seasons, helping the group to grow to the mighty beast that we now all know and love.
PeteW
- Ran the league for seven seasons taking over from Purplegoo and still provides advice, kept the league running beautifully. And is now back for more....
The White Isle league has no direct affiliation to the
Southern Wastes League
or the
Northern Wastes League
... except that we stole all their hard-earned methods and approaches when designing this league ... Their unwitting contribution is thus greatly appreciated!
Thanks also to
Petter
for our current banner.
Check out the league's
stats page
, which is now run by Unstoffe. Please contact him if you have suggestions for that page.