Home of da green-skin races: Orcs, Goblins, Trolls, Snotlings 'n Ogres(?!?)
Geographically, the Badlands are located to the south of the Old World, bordered by the Dragonback Mountains, the World's Edge Mountains, the Blind River and the Marshes of Madness. The land is dry and arid, dominated by bleak rocky hills and dust-ridden moorlands. Weird rock formations rise in twisted shapes from the barren earth, and crumbling, haunted ruins from the time of the ancient Mourkain empire dot the landscape in every direction. All manner of predators both living and dead prowl the wasted land. Ghouls stalk the craggy bluffs, black feathered carrion birds circle overhead, and packs of ravening Chaos Hounds hunt for easy prey under the light of the green-tinged moon, Morrslieb. In the southern reaches of the Badlands dwells a great tribe of Ogres, and they will suffer no trespassers to enter their territory.

Countless tribes of Greenskins have called the Badlands home over the centuries; indeed, it is said that there are enough Orcs and Goblins in the Badlands to form an army big enough to invade the Old World many times over, if they could only stop fighting between themselves and reliably unite for a common purpose. Unlikely as it sounds, Dwarfs have come to the Badlands in search of the precious blue crystal Brynduraz, also called Brightstone. They are looking for a rumored Mourkain tunnel which links the Badlands to the mines of Mount Gunbad, the only source of Brynduraz.

But since da collapse of da World Championship Series League, some udder races are looking to invade ourz turf. Well, we sayz bring on da Fer'ners! So da Badlands league will host dis battle between da Greenskin natives and da Fer'ners of Mourkain, to culminate in a championship tourney at da end of each season.
Season Three Forum Thread
Season Four Forum Thread
IRC channel - #Badlands
(this is new but I thought I'd try it)
Rulez and Needz-to-know stuff (more as I figure it out...)
Der will be 2 conferences, da Orclands for da Greenskins (Orcs and Goblins) and Mourkain for da Fur'ners (Humans, Dwarves, Undead, Khemri, and Vampires). Underworld and Ogres are also welcome, and will be placed in whichever conference needs teams. Each conference will play da same number of games amongst demselves (to be determined), den der will be a playoff wit da same numbah of teams from each conference matched in some format (KO wit seedin' #1 vs. #4 and #2 vs. #3).
Here are da League options dat will be in effect during the regular season and da playoffs:
1) 100k per match to induce bribes or fungus brew babes - new for Season 4
2) Fouling gets a +1 to AV self-assist if not hampered
3) Right Stuff counters Tackle skill on blocking actions
4) Sneaky Git skill gets player sent to KO box instead of banned
5) Claw does not stack with other skills
(Be aware that the client enforces it even when AV is already at 7 or lower).
Finally, treat your opponent with respect, and don't be a tool. Specifically, don't time people out. The league settings have an option to turn this off, but it doesn't seem to work. This is supposed to be a fun league and we encourage banter during the game. I didn't think I needed to specify this but it came up during a game last season and I was asked to include it in the rules for new players who may not know site etiquette.
Playoffs
Top 2 teams in each conference will face one another in a KO style tournament. Conference winners will be seeded against runnerups based on record (#1 vs. #4 and #2 vs. #3). There will be a third place game for the first round losers.
Badlands hates postseason boredom! All other teams will face one another in a Swiss Style 2 game consolation tournament. All rules from regular season will still apply in Playoffs (when the commissioner remembers to implement them and da crazy goblins don't sabotage it). Seeding will be #first vs. #last, then #second vs. #second-last and so on. Whether this is by conference or overall depends on how many drop-outs there are.
Prizes (cuz we needs stuff to play for)




Da Milking Stool - Championship Trophy for da team

Badlands Championship Ring - for da players on da team dat wins Da Milking Stool




Not In The Face Bootiful Cup - most Fouls by a team in regular season. Cup usually awarded to player with most fouls on receiving team.
Special rule - For the following awards: if no team claims them during the regular season, then they will be eligible to earn during postseason play




Refrigerator Perry Award - most TDs scored by a Troll, Ogre, or Rat Ogre in regular season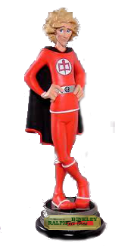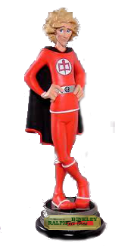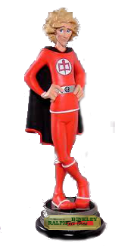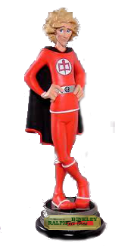 Ralph Hinkley Memorial Trophy - most 1T TTM TDs scored by a goblin or snotling in regular season
Prizes only used during the World Championship Series


Badlands Mastiff - most Fer'ners killed during the TESC

Badlands Ranger - Criteria to be determined
Old Conference Logos