Season 2.
UnDrafted Free Agent. 1 skill. Dirty Player
Season2: Fouls. 15+27=42. Cas. 1+0=1 (fouling cas 11)
ProBowl Season 2

First to 50 fouls in DLE

Fouler of the season. Season2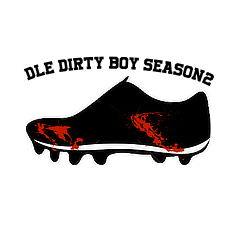 After setting a record for 7 fouls in one game Dieter Van Kassel made 10 fouls in one game. He has made a total of 42 fouls in season 2. That is why he is a probowler.
Comming from a life as a bouncer at one of the local brown pubs in Rotenbach, Dieter Van Kassel is used to be in a rough spot, and he will not back down from giving people the boot if needed. And it was that excact talent that Johnson DeVille wanted to add to his team. It is important to have a ruffneck in the middel of the pitch.
Is holder of the record for most fouls in a single game by 7 fouls. It happened in this
game
. The record started 29/10-2016 in game 11 of season 2 in the divisional game against San Luis 49'ers. That's how you play a divisional game! We play to foul!
season of origin: Season 2
special status if any (like UDFA): UnDrafted Free Agent. 1 skill.
SPP collected before (this most recent) creation: 2 SPP
Link to last version of the same player
https://fumbbl.com/p/player?op=editbio&player_id=11161053
Skill Rolls:
14 SPP
29 SPP
49 SPP
74 SPP
174 SPP