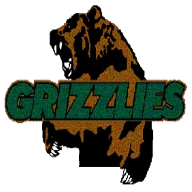 Draft
: s.3 FA
Debut
: s.3 R5 vs
Irrana Avalanche
Last Game
:
Bio
: Traded in from
Monte Castello Wreckers
in a swap of future 4th rounders with
Carroburg Crimson Cascade
. Part of Grizzlies strategy to develope a new breed of skilled LOS specialists.
During draft 6, he is traded to the
Great Ogham Griffins
so the greens can move up in the draft and pick Andrew Donnal. He has been a serviceable player and easy to coach. He took any assigment he was requested for and performed at the best of his capacity. He was planned to become a specialist fouler sooner than later but... best of lucks mate!
SPP before migration
: 6
Training
: Block