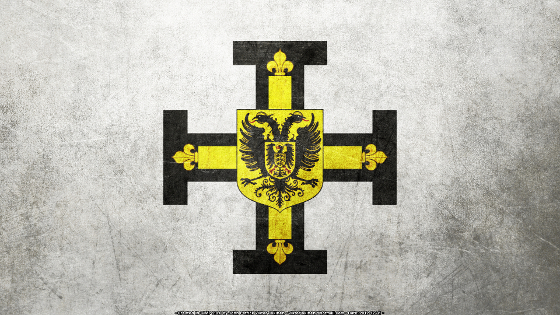 Marienburg has long been the largest and most prosperous trading city in the Old World. Many call it the City of Gold which alone conveys a good idea of the wealth of this sprawling cosmopolitan city. Nowhere else can be found the vast array of shops selling goods from as far away as the Elven kingdoms of Ulthuan in the west and distant Cathay in the east. The city's craftsmen represent every skill known to man, and a few others beside, so that it is said in Marienburg there is no activity that cannot be quickly turned to profit.
Marienburg is also home to a great temple to Handrich, or Haendryk, as the locals call him, the Warhammer setting's god of merchants, prosperity, and trade. Marienburg is completely reliant on trade, and this god is quite popular with the upper and middle classes. The god's temple is ornate and gilded, and also operates as a bank and financial center. The lower classes tend to look to Ranald, the god of traders and sharp dealers, for aid in their transactions.
It was only a matter of time before the city's merchant guild sought to increase their income by competing in the Old World Challenge Cup. To this end they requisitioned the finest armoured uniforms from the city craftsmen and sent forth a team. The team colours resemble the Magpie - a creature obsessed with the gathering of money and other shiny objects - Perfect for a city-state such as Marienburg.
What the plan did not mention was the need to hire some athletes/warriors or any coaching staff whatsoever -- will anyone notice?