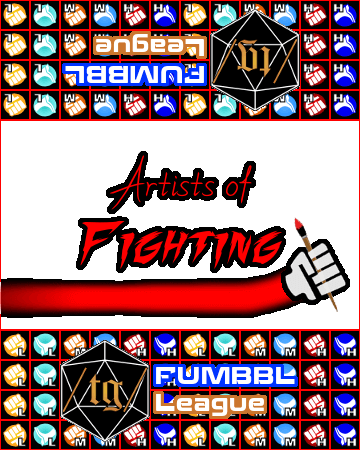 This page is a WIP.



Casualties




Team Rules For Fun




Whenever a fighter playing for the Artists of Fighting is pushed into the crowd, roll 1d6 and add the fighter's ST using something like random.org, Logic's bot, the /tg/ thread dice, or something like that during that time or after the game. That will be the amount of spectators that the fighter has killed in the struggle. Record that amount in that fighter's profile. No SPP is awarded for this, but it might be fun to record this.

During a Pitch Invasion, do the same as above, but for every fighter on the pitch (likely must be done after the game because that's a lot of rolls).




Whenever a fighter is sent off, roll a d6. On a 6, the fighter has "had words" with the ref and prematurely ends his career. Record the ref fatality in that fighter's profile.