ramchop



Joined: Oct 12, 2013


| | |
| --- | --- |
| &nbsp Posted: Oct 09, 2017 - 10:20 | |
---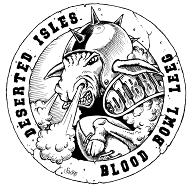 The Deserted Isles Blood Bowl Leeg is a weekly league for New Zealand based coaches. Coaches from elsewhere able to commit to NZ prime time (7pm - 9pm nzt) are also welcome.

Season 10 has just kicked off. Teams new to DIBBL can build up to 1500 TW (including treasury) with friendlies to prep for entry into the league. Can play anyone in competitive games (no all snotling teams), but cannot play the same team twice. So if you have just missed Season 10, feel free to start building for Season 11.

Season 10! What a milestone. To celebrate, we won't be naming the divisions after DIBBL champs at all. Instead we will look a little further back. About 2.5 months before the first official DIBBL game, SWL Fringe held a summer holiday tournament in Godzone "Waikikamukau Cup". It looks like there was only one kiwi coach in this tournament (HakaWarrior), but still, I guess it was held on our shores. So this season we'll name Season divisions after the first two Waikikamukau champions: "Blackwater Blitz", and "Dhingo Initiative".

After Season 10 finishes there is bound to be another Waikikamukau off-season tournament, and if you need to scratch that FUMBBL addiction during the break I highly recommend signing up for it. DIBBL teams get a free pass to this event (i.e. can return to the Leeg at TV >1500)

The draw, 16 teams split over the two divisions. Top 3 of each qualify for the main finals.



Blackwater Blitz Division




Temporary Placeholder (Sandune)


Injury Time!!!! (Foad)


Overly Refined (Jevouse)

Hauraki Horrors (DDAmAge112)

Ashenhall Owls (JPM)


Dye Liner Harlequins (PlantingLemur)


Tararuas Krox (OrcCleaver)
Wild Ex-pacts (Sharper)

Dhingo Initiative Division
Downstairs Operation (ramchop)
Otago Spirit (tussock)

Talabheim Timelords (Wozzaa)

Pitch Slap (mushoomy)
Nekro Dance Party' (Geoffro)

Back Alley Burglars (DustBunny)

Bumperz (Nebula753)
mountain gorillas (pdarbs)


Weekly rounds, first round due 22/10
ramchop



Joined: Oct 12, 2013


| | |
| --- | --- |
| &nbsp Posted: Oct 09, 2017 - 10:29 | |
---
Rakhak's Hoof

(aka "The Hoof", "The Rakhak")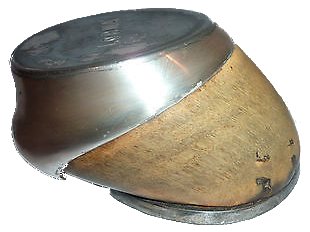 Similar to SWL's Black Pearl, it's a bounty board for the freaks and bullies of the Leeg. The team who takes out one of DIBBL's 3 nominated players gets to hold onto The Hoof for a while.

Current player list:

The Star: Blaze Argenthorn is fast, sprinty fast. A bit of a bench warmer, blink and you might miss him on the field. But in his short stints on the pitch he has scored enough touchdowns to earn him the prized Fern for most SPP for the past two seasons.

The Bully: Murgatroid. DIBBL's own Strength 6 block Ogre, and with a name to match. He may not have all the stats that Morg does, but Murg is a Legend packed with skills. 70 Cas, 5 time winner of most blocks in the season. A real monster.

The Mark: Uriah Crapper. This S4 underworld blitzer didn't kill Rakahk. Only brought the bull down for the 8 man stomping, it's not his fault, well ok it is.
ramchop



Joined: Oct 12, 2013


| | |
| --- | --- |
| &nbsp Posted: Oct 31, 2017 - 06:14 | |
---





Round 3 sees the start of the Shield season. These Dark Elves had two challenges last season, and they're first in line in S10. Fresh from a surprise win over the massive High Elves they're on a confidence high (and a witch elf low)





ramchop



Joined: Oct 12, 2013


| | |
| --- | --- |
| &nbsp Posted: Nov 16, 2017 - 02:38 | |
---





After the mysterious disappearance of the Round 3 Shield game (Eldril game breaker), two more challenges slipped by without me noticing. Both successful defences

2-1 vs


1-1 vs



One more chance to stop the Chorfs locking it away over the summer break.




Wozzaa


Joined: Apr 23, 2016


| | |
| --- | --- |
| &nbsp Posted: Nov 16, 2017 - 22:23 | |