m0gw41



Joined: Jun 12, 2012


| | |
| --- | --- |
| &nbsp Posted: Aug 14, 2017 - 11:14 | |
---
Well done ya filthy northerners in disguise


_________________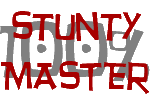 m0gw41



Joined: Jun 12, 2012


| | |
| --- | --- |
| &nbsp Posted: Aug 14, 2017 - 11:17 | |
---
Tussock are you sure those awards are right? Mary Duggan had 9 completions by my reckoning.

_________________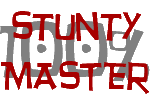 tussock



Joined: May 29, 2011


| | |
| --- | --- |
| &nbsp Posted: Aug 15, 2017 - 09:23 | |
---
Aye, cheers, m0gw41, I got 10 cp for Mary, but Valerie Adams pipped her for Yards gained.

I've never gone over what those bits of bosh are for, so here's a list.



The good ones.



The Beautiful Medal: Most TDs and Yards. Thus going all the way, player of the season.


The Butcher's Arm: Most Cas and Blocks. Thus the killer instinct, busy and effective.


The Ironbark Knuckles: Most Cas for least Blocks. Thus the subtle threat, just rolls cas.


The Bloodless Heart: Most Blocks and Turns. Thus giving it everything, tough guy award.

The middling ones.



The Belted Slipper: Most Yards for least TDs. Thus giving it all away, doesn't want to score.


The Boney Boot: Most Fouls and Turns. Thus ready with the boot, not just sent off all the time.


The Bouncing Ball: Most TDs for least Yards. Thus hogging the glory, with the line handoffs.


The Big Mitt: An Int on a player who mostly hits stuff. Thus a moment of genius, in the grind.

The lesser ones.



The Babe's Boomerang: Most Cp for least Yards. Thus the feckless danger, it's a spiked ball!


The Big Glam Hand: Most Blocks for least Cas. Thus a real try hard, hurt something please.


The Belittling Arrow: Most MVP for least everything. Thus ever so valuable, in theory.


The Bludger's Shield: Most Turns for least everything. Thus a continuous presence, at least.

With thanks to the SWL for us stealing their art.


_________________