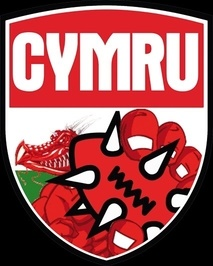 Our fourth Online NAF tournament of 2016 is a partnership with one of the UK's largest events, the Welsh Open! This rulespack should contain everything you need to know to enter the Online Welsh Open (OWO), and to be in with a chance of winning lovely physical prizes. Mynd Cymru!
The tournament will kick off on Monday September 12th, and applications are open
now.
The rulespack can be found
here
,
here
and
here
, and is summarised below.
When is the Welsh Open?
The OWO is linked to the Welsh Open, one of the UK's largest tabletop BB tournaments. Details on the Welsh Open 2017 can be found in
this thread
. Why not take a trip to the great nation of Wales?
Rulespack Summary
- Individual, non-progression Blood Bowl!
- Team treasury: 1.10 M gold. All inducements are permitted except Special Play Cards and Team Wizards
- Format: 5 games of Swiss in approximately 20-30 team groups formed according to timezone preference (Europe, America, Oceania), followed by a playoff to determine an overall winner
- Weekly rounds
- Skill package: 8 normal skills, all available from game one. A maximum of four replicate skills can be chosen (e.g. 4 Block, not 5 Block)
- The winner of the OWO will receive a free ticket to the Welsh Open 2017
- The runner up will receive Welsh Open dice, and other winners (most TDs, most CAS, Stunty Cup) certificates
- You can make a team and apply to the tournament right now! Teams should be made via
this link
, and then coaches wishing to play in European timezones should apply
here
, North American timezones
here
, and Oceanic timezones
here
Applications
I will accept applications every 48 hours. If you see yourself in the group within 48 hours of application, you have been accepted. If not, please try again! We have coaches miss out every tournament because they have confused the application process. Don't let that be you!
Be sure to use the link provided in this post / the rulespack to make your team, regardless of the timezone you wish to apply to.
This means it'll all work. :)