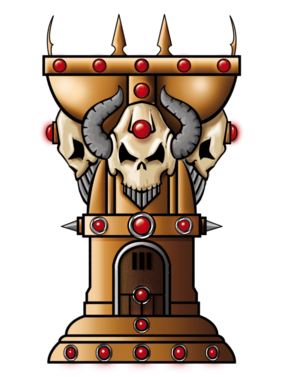 Our final online NAF tournament of 2016 is our third partnership of the year with a NAF major. This time, the Dungeonbowl! This post should contain everything you need to know to enter the Dungeonbowl Highlanderturnement (there can only be one!), and to be in with a chance of winning some great physical, Dungeonbowl prizes.
The tournament will kick off on Monday November 21st, and applications are open
now.
Find our rulespack
here
,
here
and
here
.
Rulespack Summary
- Individual, non-progression Blood Bowl!
- Team treasury: 1.15 M gold. All inducements are permitted except Special Play Cards and Team Wizards, but…
- …Every team will receive a free Special Play Card before each game! Tier 1 teams may only select a 'Magic Item', tier 2 and 3 teams may instead choose a 'Dirty Trick'. See rulespack for tiers
- Format: The DH is a straight KO tournament! In the event of a tie, overtime will be played
- Weekly rounds
- Skill package: 4 normal skills, 2 doubles
Prizes
- The winner will receive a free ticket to the Dungeonbowl 2017
- The runner up will win a Dungeonbowl themed pitch
- The losing semi-finalists will win an exclusive Dungeonbowl 2016 mini
Application
- You can make a team and apply to the tournament right now! Teams should be made via
this link
, and then coaches should apply
here
- I will accept applications every 48 hours. If you see yourself in the group within 48 hours of application, you have been accepted. If not, please try again! We have coaches miss out every tournament because they have confused the application process. Don't let that be you!