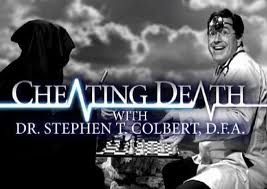 This team is sponsored by Prescott Pharmaceuticals, a division of the Prescott Group.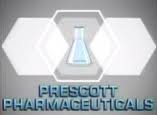 Next Letter: M

Abdominal Migration
Abdominal Salad Shooters
ADHDEAD
An Inability to Breathe on Weekends
Ankle Bearding
Aortal Collapse
Arby's Mouth
Argyle Pattern Baldness
Armpit Homunculus
Bad Humors
Bearded Thalamus
Bone Sporking
Braintooth
Carcassing
Chinese Firebones
Dry Mouth
Eye Curdling
Eyearrhea
Facial Corkboarding
Flunamis
Gopherism
Grover Nordquist Syndrome
Hairy Uvula
Honey Nut Areolas
Honus Wagner's Disease
Hungry Hungry Hipbones
Increased Appetite
Increased Risk of Vampire Attack
Ingrown Testicle
Involuntary Narnia Adventures
Lactose Addiction
Lou Ferrignose
Lungfire
Lungquake
Massive Weight Gain
Mild Hulkism
Mild Kidney Explosions
Mind of Mencia
Minor Heart Explosions
Monkeylung
Multibrow
Nostril Inversion
Outgrown Testicle
Permanent Blindness
Phantom Hand Syndrome
Pituitary Ferns
Precocious Kidney
Prolonged Erections – But Not Where You'd Hope
Puckerlung
Pulmonary Weevils
R.E.O. Speedlung
Rage
Rectal Buffalo Wings
Rectal Dyslexia
Rectal Frosting
Rectal Hallucinations
Re-Emergence of the Umbilical Cord
Restless Arm Syndrome
Restless Leg Syndrome
Restless Torso Syndrome
Rocky Mountain Oysterism
Runaway Gums
Scrappy Dooism
Scrotal Bassoon
Scruffula
Severe Weight Loss
Siamese Nipples
Skeletal Xylophoning
Spaghetti Ovaries
Speaking In Tongues
Spontaneous and Uncontrollable Gum Growth
Spontaneous Gypsy Scarf
Spontaneous Harper's Subscription
Spontaneous Mertail
Spontaneous Pregnancy
Steven Tyler Lip
Subcutaneous Funyuns
Tennis Scrotum
Teriyaki Lung
Testicular Cranberrying
Testicular Myopia
Testicular Testicularization
Thoracic Geysers
Tracheal Meerkat Colonies
Transsexual Kidneys
Urethral Knotting
Vein Seizures
Ventricular Funk
Verizon Guy Syndrome
Vivid Dreams of Self-Cannibalization
Warlock Hump
Whatever Happens When You Drink Rocket Fuel
X-Ray Hearing
Yellowstone National Bladder




Until next time, I'll see you in health!