ERENGRAD UNIVERSITY PRESENTS
Collegiate Bowl Team
Erengrad CBBA Yhetees
(Yhetees)
After unfortunate north wind incident, wrestling team and bowl team are combined under new head coach. Is good, bowlers learn wrestling and wrestlers learn bowling, is not all self-defeating loss of expertise as many say. Is thought much good will result for team, university, city, and great nation of Kislev all. Will show useless imperials many new things, or will fail dismally and can blame new head coach, feed him to yhetees. All is good.
Season 7, so bad for team.
Player names must be Russian.

SPP breaks: 5, 12, 25, 40, 70

Official Team Goals: Finish the season in the top 2/3 of the league.

Major Rivals: Buccs, Bears.
Stupid Team: Bulls.

Maximum Roster Size: 9.
Maximum Re-Rolls: 2.
Cheerleaders: 3.
Assistant Coaches: 2.
Starting Fan Factor: 4.
Inducements: Cards, Training, Bribes, Apothecaries, Babes.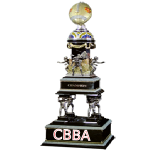 First season is great success. Many plaudits, despite weak imperials having much cheating on field. Won final against Stallions, was walk in park. Wrestle bowl innovation is proven great genius for all to see.
First season for Erengrad CBBA Yhetees wrestle-bowl squad.
4th season Tour: Weak farmboy Axemen, madmen Bombers of Ulm, and sleepy Wolfpack. Was swift demonstration of Kislevite superiority.
North Wind Division: Yhetees with famous rivals Bears and Buccs, and for unknown reasoning, also stupid Bulls.
4th season Bowl: Confusing Stallions, was easy for great team, victory.

Second season is only best losers. Olga Belyakov, Yhetee, is true loss. Stallions will die for murderous cheating, vengeance must come. But, team settles and take ribbon, war may wait.
Yhetees seek to continue dominance with great Yhetee Olga.
5th season Tour: Caged Panther kittens, drunken Chevaliers, and confused Stallions for desperate replay of Bowl failure. Yhetees destroyed as Olga Belyakov falls in replay.
North Wind Division: Now Buccs are banned from league and Outlaws take place, is only normal division, other than great champion Yhetees. Team grows strong again on weakness.
5th season Ribbon: Weak Eagles, did not even field full team. Best loser.
Third wrestle bowl season is nothing. Yhetees lose bowl game with greatest players will ever have. Loss of Olga Belyakov, the Yhetee, never recovered from. Stallions not even make ribbon to make fight with.
6th season mix tour and division: Silly dancing Harlequins, sleepy flea-bag Wolfpack, and slacker rabble Clippers, all mixed in with honourable and noble home games with returned and renewed Buccs and Bears same. Clippers surprise with tie game before Bowl.
6th season nothing: Scorpions defeat Yhetees in bowl game. Just lost game.
All star team picks
Svitlana Kovalenko
in final season. Is good pick.
Best scorer for season is
Vladyslav Koval
. After stop fumbling.
End of tradition, Kossars not wrestle, only junior weaklings allowed in team.

Touring leg young Yhetees destroyed by massive mad Bombers, but win over tiny dodging Cockerals, only to lose against young dancing Harlequins. Young Yhetees paid own way on long tour road, learned hard lessons of life on way. Was good.

North Wind division was mix of teams, traitor Manticores easily beat Yhetees, great team in Buccs bought out best in Yhetees, and also stupid Bulls once more fall over selves and lose. Yhetees needed all wins to make even ribbon, but did not get all wins.

Season so bad for team, like ordinary team, not like greatest Yhetees.