Timezone equals BBT. I will try and get my league games played and try to be as flexible as possible.
About gamefinder: Dorfs, dont call us, we'll call you!
IF YOU'RE LOOKING FOR SYNN's JUDGEMENT
its under some stuff-funny shit in chat.
Godfather of
Spikkels McRash
of
Pandemonium Doctrine
.
Winner of 145Club Rookie Cup
XXIX
With team
Corpus Nexus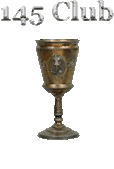 If your new or seem to be struggling to get over 150CR make sure to check this out;

On 18/6/2009 my coach standing was 666:D
My first
Founder of;
DDFF
(not active anymore)
Best Replay Ever!!!
How to pinch from other peoples Gallery(pinched from Garion) -
https://fumbbl.com/FUMBBL.php?page=gallery3&owner=
FC Scheduler
copy chat= ctrl+c or type /chatwin to re-open.
Ctrl+k6 purple text

https://fumbbl.com/FUMBBL/Images/PlayerIcons/
https://fumbbl.com/p/notes?op=view&id=4265
https://fumbbl.com/index.php?name=PNphpBB2&file=viewtopic&t=24539