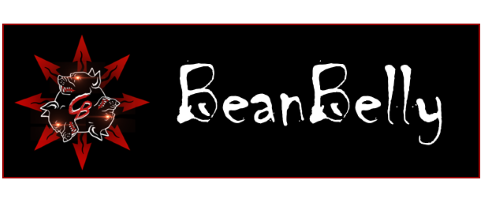 Hello and welcome to my coach page.
To schedule a match please do get in touch on PM or Discord.
Server times I often play are:
21:00 any evening (except Thursday)
14:00 Friday
17:00 Fri/Sat/Sun
I like to text chat if the other Coach is up for it. I've had some good laughs here on FUMBBL
win or lose.
I'll always congratulate you on your scores.
Luck & Dice are not good chat. If on occasion I cry Nooooooo!!! at Nuffle please don't be offended, this is an emotional response and is not meant to take away from your coaching skill.
Fouling is an integral part of the game. I might shout CHEAT! when you foul but only because I'm role playing for lulz.
I will raise any time keeping problems in chat. Raising issues with each other in a friendly way can speed up a game without causing any offence.
If one of us is getting their team badly damaged with casualties conceding is acceptable (unless the League or Tournament rules specifically prevent it). We are here to have fun; so if a game is going horribly and you are unhappy please do say so in chat.

As a young teenager I played the occasional game of Blood Bowl against friends, and this fantasy world really captured my imagination. Life moved on and the game lay dormant.
Two decades later I chanced across FUMBBL. The standard of play here is high and it was a tough start. I learnt from my mistakes, and watched replays from top coaches games to learn new tactics. I have found that positioning your players well, and making moves in the right order, can minimise the impact of poor dice.
As I improved my CR rating climbed upwards all the way to 'Legend' and 15th overall in Black Box. I've slipped back since then; perhaps due to race choice, less beginners luck(!), but in truth probably mainly because I'm not quite as focused as when I started on this site. I am definitely mellowing a little into just enjoying a game and having a daft laugh. I do occasionally make inexplicable mistakes simply because I'm not paying 100% attention. Coach Ratings is a useful guide to form, but certainly not a worthwhile goal - and that thought is much easier once you've had a little bit of success. When I was battling and scrapping just to maintain Emerging Star level CR was definitely a strong motivator and measure of how I was doing.
Having learnt enough to be competitive my goals now are to build up teams and try and win tournaments, be that Brawl, Minor, or Major. BB2020 Seasons will be interesting to get to grips with, I feel seasons will suit me as I prefer low to mid TV games.
NAF Online I've done okay, but struggle to score against the best coaches. I hope improve at that style of play, and perhaps find a team or two I can really begin to understand. I particularly enjoy the team events: 'The Good, Bad, Fair and Ugly 2021' is kicking off as I write this. I am again playing Humans as they are inexpensive and have plenty of skills.
I've played lots of 7s, preferring low TV as incompetent teams = quick games
I coach a Chaos Dwarf team in CIBBL+

MAJORS
UI XVII Qualifier: Alabaster Lantern winners with Undead brawlers
What A Shambles!
invited to the
finals.
FUMBBL Cup 2021 Dwarves
LeadBelly
were clawed out of contention in Round 4
overtime.
MINORS
FUMBBL Mixed Minors Mid I-1 (1580 TW) Orcs went out to finalists Wizards Lizards
in overtime
NAF Online (coach 29590)
The Good, Bad, Fair and Ugly 2021 - Innocent Farmers - Human 0/0/0
SteelBowl 2021 - Potężny Stal - Human 3/1/2
EU Open - Soul Traders - Shambling Undead 2/3/1
Amorical Cup 2020 Humans 2/2/2
Secret League
SLUMBBL Cup Third Round
Ha'versack
Brettonian

BRAWL TITLES
Bar Brawl CVI (lo)
Chorf Skool
Chaos Dwarf
Bar Brawl XCI (lo)
Chorf Skool
Chaos Dwarf
Bar Brawl XCVII (lo)
What A Shambles!
Undead
Bar Brawl XCIV(lo)
What A Shambles!
Undead
Bar Brawl XCVII(lo)
Fear Nowt
Dwarf
ROYAL ROOKIE RUMBLE TITLES
I've entered three contests, and made two finals, but alas have not manged to take a win yet..!

Squad Chaos - I am a shirt wearing member so if you make that rarest of sightings (BeanBelly at a TT tourney) please do come over and say hello. I will be at the UK Team Challenge 2022
'Thrud' by Carl Critchlow - I won this original artwork with an online bid to the Thrud Bowl 2021 charity auction. Here I have popped it on a background and scaled it down as a pitch branding for use on FUMBBL. I do love teams with logos and a biography.