Broekwater Patriots is a foundation team in the
Draft League Europe
, member of the KFC West division and is the favourite team of the Marienburg area. Broekwater is a small city with a closed community, much smaller than Altdorf, Nuln, or Marienburg, and they quickly developed "us against the world" mentality.
Team is inspired by New England Patriots philosophy of "Quest for perfection". Every player should have a team first attitude, and they should all
DO THEIR JOB
. Team prides itself on toughness, both mental and physical, achieved through endless preparation.
AirKraft: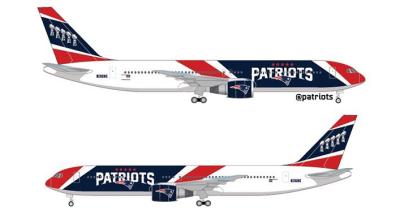 - Offense wins games, but defense wins championship (NFL)
- Agility wins games, but good linos win championship. (Broekwater)
- Prepare hard, and hit even harder! (Dont'a Hightower)
- Strive for mental and physical toughness (Timmy Jernigan)
- Why we dont have a trophy hall? Because we dont need it. The win is the past, preparation is the present, and the next game is the future. Badges, last seasons do not help at winning the next game. Actually the contrary, they create distraction. This is the reason why the team has no trophy hall on its Team Bio page! (coach)
- Toughness is preached on the practice field and also in the warroom. We are building depth on the roster to overcome injuries. (GM)
- We are ruthless indeed! (Matt Cassel)
- Hunters give me extra motivation to kill first! (Khalil Mack)
- Jernigan is typical Patriot! Annoying, tough and efficient. He should not be up for sale! (Meanandugl)
- They have eye for talent. (Chad Clifton)
The team is looking for talent in any possible way. There are games, and the Practice field where players can learn new tricks. We list the recent development by Season and Round.
S4R14 - Smelter became quicker, faster!
S4R13 - Glennon is never contact AVerse!
S4R11 - Clifton mastered the TACKLE drill.
S4R8 - Winston is PRO, and Mack is just missing the R.
S4R7 - Glennon was clearly above AVerage!
S4R6 - Brown has a MIGHTYBLOW!
S4R4 - Adams GRABs attention, after Winston TACKLEd them all!
S4R3 - Luckman mastered the BLOCKing drill.
S3R18 - Cassel presents LEADERShip.

Draft5 rights
1st (Wreckers) going to Cardinals
2nd (Grizzlies)
2nd (Wolfskins)

Draft6 rights
1st (Foxes)
2nd (Vikings) pending Bilukidi
3rd (Asteflix)
4th (Greenskins)

Incoming players:
Joe Fortunato
Kelechi Osemele

There is a friendly power struggle between coach and General Manager. Coach wants better pick, while GM wants more picks. As a result, the team is trading often, as both parties are looking for a possible match.

12/12/2017 - Future 2nd for future 3rd + Joe Fortunato
08/12/2017 - Brown + 1st for Osemele
11/11/2017 - future 1st for 2nd (Grizzlies) + 2nd (Wolfskins)
02/11/2017 - Future 2nd + future 4th for Bilukidi + future 3rd
03/10/2017 - Blake + late picks for 1st (Wreckers)
03/10/2017 - 1st (Sluggers) for Smelter + future 1st + future 3rd
30/08/2017 - Curry + 2nd + 4th for Upshaw
29/06/2017 - No90 for No101 + future 4th (Thunder)
28/06/2017 - No82 + future 3rd (Wolfskins) for Simon
25/06/2017 - Jaye Howard for future 3rd (Wolfskins)
24/06/2017 - No68 for Brandon Washington + no90 + future 4th
24/06/2017 - No50 + Mike Daniels for No68 + no82 + future 2nd
22/06/2017 - future 1st/2nd/4th for No22
20/06/2017 - Cassel + comp 4th for future 4th (Classics)
07/06/2017 - Gilmore for 2nd (eagles) + comp 4th

Nobody is untradeable, but the following players make the core of the team that are expected to stay:
- Blake Bortles (Team captain)
- Khalil Mack (Successor of Hightower)
- Chad Clifton
The rest of the team can field offers.

Easiest to get traded:
- Aaron Brown (to Cardinals)
- Gene Upshaw
- Christo Bilukidi (to Vikings)
- Sid Luckman

We are in the market for:
- High draft picks
- Backloading
- AG4 player

-
Flashfurt Universe
: No team caused more trouble to us, and there is no team that victory is sweeter against. We expect to meet them in every seasons playoffs, and our main goal is to beat them there.
The natural rivals are the KFC West division rivals!
-
Altdorf Thunderbolts
: We killed their Franchize guy in our very first match. They plot revenge ever since. Season 3 saw the killing of Mayo (traded from Pats to Bolts), and maiming of Hightower. Blood still boils at both sides. Their Osweiler is keep hurting us. Them having Miyers, the graduate from Broekwater (and No1 overall draft pick) complicates the relationship.
-
Fort Solace Griffins
: Killed Jake Matthews! Furthermore they moved into the same Bay, across Broekwater at the other side of Marienburg, and annointing a Patriots GM trainee as new head coach and GM.
-
Middenheim Classics
: A tough, no-nonsense opponent. We hit them hard, but they kept coming back. Games against them are always spectacular, and thrilling. It is time to educate them about their game plan. Lets hit them hard when they mark us the next time we meet!