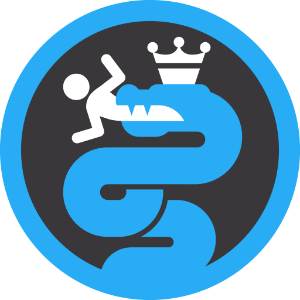 Chieftain:
Heni Heturin

General Manager:
Sampittu

Head Coach:
Sheimel Intandon

Race:
High Elves

Team Colours:
Azure, Ivory, Golden


Dukes of Earthquake Valley
The small valley in Ulthuan cry as hard as it shakes.

Sheimel Intandon, star and leader of the local team "Dukes of Saint's Valley" spit dust and blood.

There was an home. There was a team.

Sheimel Intandon open his eyes just to recognize the shape of solid gold columns broken on the ground.

There was a prince. There were nobles.

Sheimel Intandon sip a tear while realized that he will not play anymore, without a knee.

There was a star. There was a starry night.

Sheimel Intandon lean a brown leather spiked ball on a green pitch fully covered in rubble.

There was a stadium. There were supporters.

Sheimel Intandon smirks while helps arrived from Ulthuan, then drop a stone from his dirty hands.

There was Saint's Valley. There is Earthquake Valley.

Sheimel Intandon feels a warm hand on his shoulder, then two, then eleven.

There is a coach. There are talented people.

Sheimel Intandon kick a ball in the air and whistle. Eleven nimble figures.

There's no defeat in the heart of those who fight.
Team Awards
-Year Three Autumn: Clay Division WINNER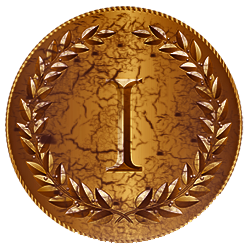 Player Awards
Heni Heturin:
-Year Three - Summer
Most Completions Award in Explosion Edge (1 Prestige Point! The first ever for the team)



-Year Four - Spring
Most Completion Award in Ulthuan & Naggaroth (1 Prestige Point)



-Year Four - Summer
Most Completions Award in SCRIBBL Climax Qualifier VI



Star Player Award 51+spp



Foni Piemondon:
-Year Three - Summer
Mean Scoring Machine Award - Explosion Edge - for 3 tds in one game



Melith Astenodon:
-Year Four - Summer
Most spp gained in SCRIBBL Climax Qualifier VI


Former Players Player Position Games SPPs Skills Injuries
9 Mati Schettinodon Lineman 1 0 d
18 Ian Coldfist Lineman 1 0 d
17 Evander Whitefist Lineman 1 0 d
10 Porren Cennan Lineman 4 2 d
9 Meretment Estoladon Lineman 20 18 Block, Dodge -ma, d
8 Pirin Alfirinor Lineman 12 0 m, d
6 Kanut Nardhon Lineman 9 10 Dodge d
4 Yoke Ianuon Lineman 20 0 -av, m, m, d
1 Barrow Gorthadon Blitzer 20 20 Block, Dodge, +AG m, -av, d