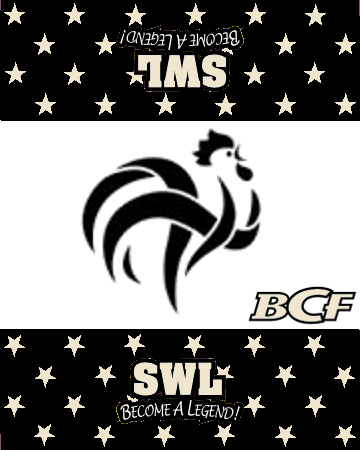 In Norse mythology, the crowing of three particular roosters occur at the beginning of the foretold events of Ragnarök.

Nothing but fanciful tales of myth the crew of the Savage Spray would tell themselves, but on one fateful humid summer evening in rough seas, the ships game birds cried and howled an awful din for hours.

Perhaps the heat, perhaps the season, perhaps just fate itself - but the portent foreshadowed what appeared to be a grim fate as their faithful ship ran aground before eventually breaking up.

Pulled to shore by a tribe friendly Ulfwereners, these sailors settled in a small local township called Blackwater, and taught the locals the art of cockfighting. For years they amused the townsfolk in the evenings by having the birds that doomed them do battle to while away the hours, as punishment for causing such a dreadful shipwreck.

O but the gods have a macabre sense of humour - as eventually though, they ran out of game cocks, and sought out other amusements in a barren land with nothing but flora that might kill you, fauna that will likely kill you, and weather that at it kindest is inhospitable - in the end settling on blood bowl as their hobby of choice

Accepted in the SWL Season LXXI redraft as the fourth Blackwater franchise, they enter the league torn between Valhalla and Ragnarök, seeking fortune and glory on the Bloodbowl pitch.