Finding a game: Leagues
The League Division contains a wide range of leagues you can join. If you're not sure what is meant by Divisions check out what are Divisions.
The most up to date information on FUMBBL leagues is contained in the "League news" blog posts by coach Razmus. The latest of these is always linked to from your coach home page. Look for the large FUMBBL logo link underneath your profile picture, highlighted in yellow in the picture below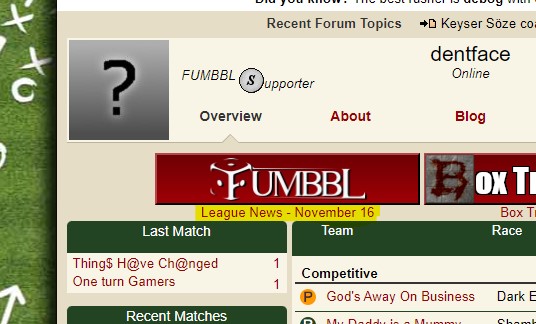 The main Discord server also has a #leagues channel where you can ask for help joining leagues.
---
Next page: Play a test game
Last update: November 21, 2022