Sp00keh



Joined: Dec 06, 2011


| | |
| --- | --- |
| &nbsp Posted: Oct 12, 2022 - 09:57 | |
---
Agree, and it's good to see your experience has been quite positive

"If you have 150K+ in gold...use it"
Another way to use excess gold is to take random G skills on linemen who get MVP, and if you don't like their skill, fire & re-hire them


"Random S skills SUCK"
Yea, for important positionals, they're too expensive to fire & rehire, and big guys skill too slowly. So, they generally need to save for Guard

After Guard, there's a good case for taking random S on Ogre though.
Brawler, Break Tackle, Grab, Stand Firm are all definitely worth 10k


Stats, best use I see is the ability to CHOOSE when to upgrade an MV8 ball carrier into an MV9 one, and it only adds 20k TV
Skinks, Catchers, Werewolves, Wardancers etc
PainState



Joined: Apr 04, 2007


| | |
| --- | --- |
| &nbsp Posted: Oct 12, 2022 - 15:16 | |
---
Sp00keh wrote:

Another way to use excess gold is to take random G skills on linemen who get MVP, and if you don't like their skill, fire & re-hire them






Well that is one way to do it but IMO if you get a MVP on a human lino. He is just 2SPP away from getting Block or wrestle. I think when it comes to cost vs time you are better served figuring out how to get that lino those last 2spp in the next game or two and get a skill that you know is useful. After that any skill he gets is just a cherry on top.

Human Lineman just need block/wrestle and if you can get fend/tackle as a second skill he is all set. He never needs another skill.

_________________
Comish of the: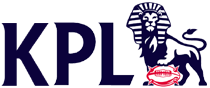 ThierryM



Joined: Mar 27, 2015


| | |
| --- | --- |
| &nbsp Posted: Oct 12, 2022 - 15:51 | |
---
Kick (once), on random, makes me happy too ) !

_________________
Breeder of Bony Legends !
Sp00keh



Joined: Dec 06, 2011


| | |
| --- | --- |
| &nbsp Posted: Oct 12, 2022 - 17:29 | |
---
"if you get a MVP on a human lino. He is just 2SPP away from getting Block or wrestle."

Yes, but you save 10k TV and 2spp by fishing for randoms