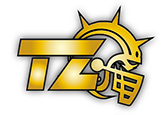 Welcome to TSD; Who is my huckleberry?

Where are the hucklberries?
WHAT IS IT?
A competitive resurrection league where the world's best coaches slug it out amongst each other and with some of the most keen up and comers.
THE COMMITMENT
To organise and play 1 game of Blood Bowl every 2 weeks (14 days). Your opponent may live in a different country/ different time zone - so you may need to be flexible.
Two weeks should be plenty of time to organise to play a game. But if there are any problems please tell group admins nice and early.
This is a competitive competition with many high profile and exceptionally skilled coaches. Everyone can beat everyone, so an early loss is very unlikely to be fatal to your chances of qualifying. There is also no shame in losing all of your games (I certainly expect to!). Enjoy the experience of playing with such a high number of great players.
Many players in the league have a high profile within our community. Things that they say or that are said about them - can travel quickly. Please can everyone remember this when discussing the league on Discord, Twitch or any other platform.
xxxxxxxxxxxxxxxxxxx
SEASON 4 TOURNAMENT RULES
xxxxxxxxxxxxxxxxxxx
Win = 2 points, Draw = 1 points, Loss = 0 point
Tie breaker = NET TD + NET CAS. No tie breaker is perfect but this is the default setting, so makes life easier for everyone. If this is equal we'll look at H2H and then TD scored + Cas Caused.
The top team from each conference will qualify for the play offs. The 3 best second placed teams (seperated by points, NET TD + NET Cas, TD scord + Cas Caused, TD conceded, coin flip) will also make the Play offs.
All play off games will use the overtime rules - playing an extra half of 8 turns (rerolls do not regenerate). If there is no winner the game is decided by a coin flip.
If a coach declines their play off spot - it will be offered to the second place team in their conference, then the third place team and so on.
If a coach drops out having won a play off game - the position will be offered to the team that they just defeated. Then to other coaches that have lost in the same round, then to other coaches that have lost in previous rounds and then finally to the second or lower placed teams from their conference.
ADMINISTRATION
If someone drops out and cannot be replaced, all their results will be changed to forfeit losses in the interests of fairness.
IMPORTANT - Please only chose the inducements listed in your Bio when starting a game.
If you get this wrong and the game must be reset you will need to contact a FUMBBL Admin! I DO NOT have the power to reset your game. If a game is not played inside the time limit because it has to be reset the player that chose the wrong inducements MAY have to forfeit.
The Fumbbl Discord is the best place to request a reset!
https://discord.gg/4cqE66JqEd
TEAM CREATION
Please select "Create Team for this League" at the top of this page.
In order to award skills to your players - please use Team Options - Skill Settings.
All boxes must be filled. Therefore you may need to select "No Skill" for some of your players.
You may choose a primary rather than secondary skill.
If you wish to purchase Star players or inducements simply leave the cash in your treasury and select them at the start of the in game sequence. Please clearly say which inducements you are using in your Team Bio.
Please double check your teams and make sure they comply to the rules - which are a tiny bit complex.
When created please return to this group - Click on "Teams" select your team from the drop down menu at the bottom and select "Apply for Membership"
THE RULES
Please list any inducements or Star players in your Team's Bio.
CREATING YOUR TEAM
• Each team has a total of 1,150,000 gp to spend on roster creation and must hire a
minimum of 11 players. Any unspent cash at roster creation will be lost and all teams
will be considered having the same Current Team Value (CTV) for the purpose of
inducements and prayers to Nuffle.
• Cash given is also used to buy rerolls, assistant coaches, cheerleaders, apothecary
and so on.
• The World Cup is a resurrection tournament, so no SPP are gained, and injuries,
casualties or deaths do not carry on from one game to other.
• Undead, Necromantic and Nurgle teams are allowed to apply the Masters of
Undeath and Plague Ridden special rules. Players added to a team roster through a game as a result of those special rules are removed from the roster at the end of that game.
• Teams will consist of a minimum of 11 players and a maximum of 16 players, including star players.
• Star players can only be induced after 11 regular players have already been rostered.
• Star players can't be given extra skills from the team's skill budget.
• If both opposing teams are fielding the same star player in a game, both star players are allowed to play
TIERS AND SKILL SETS
Teams are separated in five different tiers and offered different skill sets to choose from. Each team is permitted to stack 2 Primary Skills on a maximum of 1 player at the cost of both 1 Primary Skill and 1 Secondary Skill. If your team and skill set do not allow you to give Secondary Skills to your players, you're not allowed to stack skills.
Tier 1
Chaos Dwarves, Dark Elves, Dwarves, Humans, Lizardmen, Orcs, Undead,
Wood Elves.
A. 6 Primary Skills
B. 4 Primary Skills + 1 Secondary Skill
C. 3 Primary Skills + Access to 1 Starplayer
Tier 2
Amazon, Elven Union, High Elves, Necromantic Horror, Norse,
Skaven, Slann, Underworld Denizens.
A. 7 Primary Skills
B. 5 Primary Skills + 1 Secondary Skill
C. 4 Primary Skills + Access to 1 Starplayer
Tier 3
Black Orcs, Chaos Chosen, Imperial Nobility, Khorne, Nurgle, Tomb Kings.
A. 7 Primary Skills + 1 Secondary Skill
B. 5 Primary Skills + 2 Secondary Skills.
C. 5 Primary Skills + Access to 1 Starplayer
Tier 4
Chaos Renegades, Old World Alliance, Vampires.
A. 8 Primary Skills + 1 Secondary Skill
B. 6 Primary Skills + 2 Secondary Skills
C. 6 Primary Skills + Access to 1 Starplayer
Tier 5
Halflings, Goblins, Ogres, Snotlings.
A. 8 Primary Skills + 2 Secondary Skills
B. 6 Primary Skills + 3 Secondary Skills
C. 6 Primary Skills + Access to 1 Starplayer
D. 4 Primary Skills + Access to 2 Starplayers
ALLOWED INDUCEMENTS
0-1 Halfling Master Chef (300k, 100k for halfling teams)
0-6 Assistant coaches (10k)
0-12 Cheerleaders (10k)
0-2 Bloodweiser Kegs (50k)
0-3 Bribes 100k (Bribery & Corruption teams, 50k)
No bribes allowed if your team has one or more players with the
"Sneaky Git" Skill.
0-2 Wandering Apothecaries (100k)
0-1 Morgue Assistant (100k)
0-1 Plague Doctor (100k)
0-1 Riotous Rookies (100k)
Nothing else is allowed, be it a Blood Bowl Rulebook or Death
Zone inducement.
STARPLAYERS
In case you're considering adding a star player to your team, you
will have to follow this rules:
• You can't hire the same star player twice in a squad. So just one Griff Oberwald, one Roxanna Darknail and so on through the teams that form a squad.
• As stated before, star players can't be given extra skills from the team's skill set.
• New amazon star players published in Spike 15 are not allowed in the World Cup, as there is not enough input about them right now. Amazon teams are allowed to use the same star players they had before Spike 15 was published.
EXTRA CHARGE FOR CERTAIN STARPLAYERS
Certain starplayers are so famous, glamorous or infamous that their team mates pay all their attention to them, forgetting to properly train and improve their own skills. So in case you want to hire one of them for your team, you will have to "pay" some of the skills you got on your skillset to picture this situation. If you hire one of the following starplayers, you'll have to reduce the mentioned skills from your skillsets.
STARPLAYER SKILL COST
Morg'N'Thorg 3 Primary Skills
Griff Oberwald 3 Primary Skills
Deeproot Strongbranch 2 Primary Skills
Hakflem Skuttlespike 2 Primary Skills
Kreek Rustgouger 2 Primary Skills
Bomber Dribblesnot 2 Primary Skills
Wilhem Chaney 1 Primary Skills
THANKS
To Kfoged and Wulfyn for coming up with the idea for TSD and making it such a success on BB2. Thank you to all those who took part in Season 1, 2 and 3
Hall of Champions
Season 1 - Storr - Wood Elves.
Season 2 - Hellboy_ - Necromatic Undead.
Season 3 - Dirold - Dark Elves
Season 4 - Nicodaz - Necromatic Undead
Waiting List
Storr