The NCBB, or National College Blood Bowl, is a group based off of NCAA college football in the US. We have a nine game regular season that culminates in an always exciting bowl week to cap off each campaign. In addition, we have rivalry games, various player awards, and a coach's poll so that you can vote for who you think should play for the title! If you're a college football fan, or just interested in a fun, fluffy group (we have a few Euro coaches as well), drop by #NCBB or simply pm any staff member. Be sure to look at our rules and history pages to find out how things work.
The new season is here! All of the programs have officially gotten into conference play! The deadline for the round is
NCBB Basics
-The league is based off of NCAA college football, and thus we try to emulate it as much as possible. We currently have conferences, rivalries, coach's polls, bowl games, award voting, an All-American team, graduation, and other fluffy aspects to represent this conenction.
-We have nine game seasons, in addition to a possible bowl game at the end for those who qualify. Generally, new teams will be grouped together in a seperate conference for their first season as they gain the skills needed to compete. After that, they are promoted to the major conferences. Veteran NCBB programs will have both Conference and Out-of-Conference games each season, in order to foster long-term rivalries while also keeping things fresh.
-Once the regular season is complete, we come up with a Final BCS Standings in order to pair up teams in our various bowl games. The Standings are formulated by four seperate polls, as will be explained further below.
-After the bowl season is complete, new coaches are found, awards are voted on, players are reclassified, and any seniors are graduated from the team.
Rules
The NCBB has several rules in place that help make college blood bowl a better experience for both fans and players alike.
* Player eligibility *
The most unique aspect of our league; each player can only participate in four seasons worth of games before they must graduate either to the NBFL (another league on FUMBBL that uses lets teams draft our former players) or regular, boring life. Player classification goes Freshman -> Sophomore -> Junior -> Senior -> Graduated. Sometimes a first-year player (Freshman) will be able to avoid jumping straight to Sophomore status under either Red-shirt or Gray-shirt rules, which are explained further below.
* Four fouls per game limit *
If a team commits five (or more) fouls in a game, it gets a warning, and if it happens again, the team goes on academic probation, during which the NCBB authorities investigate the obvious low level of intelligence of your coaches and players. Teams on academic probation are not able to go to any bowl games, and they get lowered to 'Warned' status for the next season (warned teams can go to bowls, though.)
* Limit of two dirty players per team *
Due to the fan-friendly desires of the TV contracts in the NCBB, is is considered unsportsmanlike and thus illegal to train more than two players to play dirty.
* No wizards *
With all NCBB games being played at neutral sites, it is tough for one side to wield any sort of home-field advantage, and thus wizards are not allowed.
* Cash limit *
Programs are limited in the amount of funds they can add from their treasury to buy inducements; the cap is 100k.
* Rivalry requirement *
It has been determined that the lack of rivalry games is hurting television revenue in the NCBB, which clearly cannot continue. Thus it was mandated by the ruling body that all schools must have at least one rival by the time that their third season begins. Teams can have up to two rivals.
* No limits for rivarly games *
Of course the passion that both sides have for critical rivalry games is so great that coaches are willing to look the other way when a fifth boot is dropped, or even if a fireball hits the field. Luckily the NCBB has too much paperwork to sort through to ever stop these violations, and thus it is commonly accepted that no rules (except still having a limit of two dirty players), apply for rivalry games.
Likewise, there are other violations that might cause a team to get a Warning, or even go on Academic Probation. Such actions are missing games, giving up during games, conceding matches, and anything else the league views as detrimental to college blood bowl.
Forfeits
Forfeits will be assessed strictly on the week deadline date. Forfeits will be assigned based on communication to
ex-convict
about scheduling conflicts. Generally, if both coaches try but simply can't meet up, the result will be a forfeit tie.
Rivalries
Before the start of each season, coaches may submit a challenge to other teams for a rivalry game between the two squads. If the other team agrees to the rivalry, it will be listed on this page and be official until one of the teams drops out.
Rivalry games don't have limits on fouls, and wizards are allowed. Likewise, the winner of the game gets +1 BCS point, which helps them in the BCS rankings at the end of the year.
It has been decided that all teams must have at least one rival by the time their third season starts. Teams may have up to two rivalries.
Season 34 Rivalries:
howlson vs ucsd
duke vs wisc
miami vs air force
duke vs fla st
n virg vs byu
karak vs tcu
brohio vs wisc
cal vs oreg
poli vs brohio
air force vs navy
utep vs fla st
howlson vs um go
fay vs app st
otta vs uww
um go vs ucsd
-Number of rivalries:
2:
1:
Bowl bid qualifications
The bowl games will be filled with eligible teams (those with a .500 record or better), starting at the BCS Championship game. Bowl games will be filled based on those who qualify, thus we could have as few as four and as many as needed. The champion of each conference is guaranteed a bowl game, regardless of record.
Themed Bowl
We will have one rotating 'themed bowl' at the end of the season, which will have a special addition to the game (ie: the Wizard Bowl will grant both teams a wizard to use). This game will be eligible for teams that finish lower than eighth in the final standings, and, starting at 9th, teams will be extended an offer than they can accept or decline to take place in the contest.
BCS Standings
At the end of the season, the average team ranking of several polls (CBBS, RATS, Banjo, Coaches, etc) are used to determine a team's final BCS Standing. Once the standings are finalized, the Bowl Committee matches up teams based on several factors, but mostly follows a #1 vs #2, #3 vs #4, etc. format based on those standings.
Player Eligibility
To keep the college theme going, each player will gain a year of enrollment for each season played. Every player starts as a freshman, and after a season is over, goes to sophomore, then to junior, then senior. After their senior season the player graduates or turns pro and must leave the team (ie: retired.) The only exception comes after a player's first season, where one of the two following rules may apply:
Red-shirt Freshman
These players do not lose a year of eligibility for their team and will be considered a Freshman for their second season. You can only be Red-shirted your first season and only one time.
- If player receives 0 SPP in their freshman year they are considered a Red-shirt Freshman. Fluff wise, these players were unable to play due to injury and could only focus on medical recovery, hence why they failed to gain any experience.
- If a player is picked up for the last game of a team's season (which is a bowl for those that qualify, or the last game before bowl season for those that don't,) they are considered a Red-Shirt Freshman. Fluff wise they are an early-enrollee from the next recruiting class, joining the program before the spring semester begins.
League Voting
This league is about participation, and therefor it is important for all coaches to vote in and polls that are held by the league. The end of the season has coaches polls, award voting, and occasional discussion on rules changes. Although not technically mandatory, it is extremely helpful if each coach participates.
League Teams
NCBB teams are only allowed to play other NCBB teams, and of appropriate TV levels during builder games (new teams vs new teams.) Games outside of the group may result in the removal of the teams from the group.
BCS points will be earned for the season:
A Win against any BCS team: 3 points
A Win against any non-AQ team: 2 points
A Win against a rival: 1 point
A Draw against any team: 1 point
A Loss against any team: 0 points
Multiple concessions or forfeits may result in the removal of the coach from the League
Season 34 Conferences:
Big Beast
Fumbbl Bowl Conference (FBC)
Southern Chaos Conference (SCC)
All Killer Conference (AKC)
Smack Conference
Non-Automatic Qualifying (Non-AQ)
Extra Conference names:
Mangled Wretches Conference (MWC)
Season One Champion Oregon Unducks
Season Two Champion Michigan Wolferines
Season Three Champion Akron Zips
Season Four Champion Houston Cougarats
Season Five Champion Oregon Waterfoul

Season Six Champion Michigan Darkerines

Season Seven Champion U.Con. Huskies

Season Eight Champion PainState

Season Nine Champion Oregon Waterfoul

Season Ten Champion Hawaii University

Season Eleven Champion California Golden Lizards

Season Twelve Champion U.Con. Huskies

Season Thirteen Champion Oregon Waterfoul

Season Fourteen Champion Air Force Baal Kin

Season Fifteen Champion California Golden Lizards

Season Sixteen Champion Arizona Girls Gone Wildcats

Season Seventeen Champion Wisconsin Honeygrues
Season Eighteen Champion Wisconsin Honeygrues
Season Nineteen Champion Missouri Two-Hand-Touch Tigers
Season Twenty Champion TCU Horned Rats
Season Twenty One Champion Oregon Waterfoul

Season Twenty Two Champion Rolla Gold Diggers
Season Twenty Three Champion Oregon Waterfoul

Season Twenty Four Champion Clemson Terrors
Season Twenty Five Champion U-Dub Elfskies
Season Twenty Six Champion Oregon Waterfoul

Season Twenty Seven Champion UNAM Pumas Malditas**
Season Twenty Eight Champion Maryland Killer Turtles
Season Twenty Nine Champion Duke Blue-Green Devils
Season Thirty Champion Duke Blue-Green Devils
Season Thirty One Champion Mz State Bull Dawgz
Season Thirty Two Champion TCU Horned Rats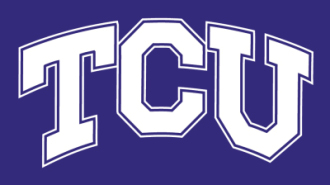 Season Thirty Three Champion TCU Horned Rats