Vacation
I'm going on vacation from 5-15 October 2022 with limited Internet. I may check on occasion and do some light stuff from my phone while I'm out... but won't be able to do most stuff, and almost certainly won't be checking Discord.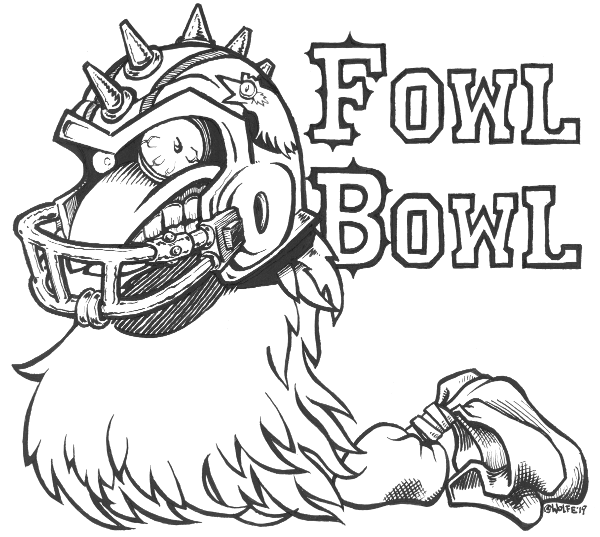 Proud Tournament Organizer for the Fowl Bowl
Folks I've had the pleasure of playing.
Christer's BBCode Primer
2020 Skill Usage
Disconnected?
Murker Coach Ranking system
FUMBBL Badges for BB2020
Are you looking for more information about the
RazBot
? (yeah, the link is the super basic help about the bot.)
I'm just a rubbish coach. Middle of the pack. I make a fair number of mistakes, and love to block (too much.) That said, I've decided that's okay. I sometimes need to remind myself that I'm going to win sometimes, and lose sometimes... and even if
I'm mediocre at the game
, that's okay. My goal now is simply to provide a challenging game to my opponent. If you're confused by my lack of response to audience sounds -- My fragile ego doesn't handle being 'booed' or 'cricketed' by the crowd so I almost always have spectator sounds turned off. I know I suck, I don't need the auditory reminders. Thanks though. Feel free to watch the games as an object lesson of how not to play.
(Yes, I very often give my opponents shots at the ball carrier... but usually in an attempt to get them to roll more dice... but often because I'm trying to get into range to score. Yes, yes, I know I'm taking a risk... but if I'm not in range at all, there's no chance I'm going to be scoring in this drive.)
And I pretty much hate the Warhammer fluff. It is too dark and just too dystopian and irredeemably corrupt and evil for my tastes. I want heroic good guys. I do not want lazy halflings... I want heroic Tolkein-eque halflings. Orcs, and goblins, and chaos (oh my!) are fine. Demons of corruption and disease are fine. If evil is gonna be that bad though, I wanna see some good too... not merely order, but capital G, Good. And of course, the only thing I hate more than the Warhammer fluff is the little I know about the Age of Sigmar fluff, which appears to be everything I already hate about the Warhammer fluff turned up to eleven. Soo... anyone telling me something isn't true to the source material, I'm gonna laugh at you and say, "Good!". I'm playing BB in a parallel Middle Earth rather than parallel Warhammer world anyway.
Favorite Race(s):
NURGLE! They make me laugh, and I try to fill them with just as much whimsy and comedy as possible. A distant second would be Orc, which in my head I see as Uruk-hai. But I want to
learn
to play everything, but I still struggle with an intuitive feel for probabilities while playing agile. That does tend to mean that I have a corresponding challenge with hybrid teams. I feel strongly that the best way to learn how to beat a team is play as that team.
Reminder to me. If either Box or Ranked represent more than 60% of the games which impact your CR -- that's the CR which will be displayed on your coaches page.
(Correction for 2022 01 01: It is apparently if either Box or Ranked drops below 40%, it reports the other!)
How I ended up playing Blood Bowl
I bought a BB team sometime around 1996 or so to help a friend get a FLGS league going, and ended up only playing twice. I only remember one of the two games. (That one game was against my friend, and I still hadn't been permitted to see a rulebook! I feel strongly that everyone should read thru the rules at least once.) In 2017, a local game shop that my kids frequent hosted a local BB league, so I thought I'd stop in here and really learn how to play.
List of Legends
None! Bwahaha. *sob*
Be gentle to the old man, eh?
Scheduling Games
And I've been having a blast with leagues and tournaments, which work great for me because I'd far rather scheduler a game for a set time than just wander into a game. Just to put them out here... these are generally the times I'm most likely to schedule start times for games:
Su - 1400-0000 (8am - 6pm EST/EDT)
M-Thr - 2300, 0100 (5, 7pm EST/EDT)
Sa - 1300-0000 (7am - 6pm EST/EDT)
I'm trying to make time to jump into the Thursday night
[SL]am tournament-ettes
at 9pm EST (03:00 Friday server time). But other than that, I'm happy to play my uncommitted [R] and [L] teams. Just PM me, and we'll see if we can find a common time.
-----
-----