The NCBB, or National College Blood Bowl, is a group based off of NCAA college football in the US. Teams compete in ten-game seasons (1 game per week) that are capped off with bowl games for those who qualify, including the four-team playoff to determine the national champion! Other aspects of college football, such as graduation, rivalries, awards, and more are incorporated as well! You can PM ex-convict on FUMBBL or message him via Discord (link is at the top of this page) to join.
The new season will begin shortly - mid to late March; with 10 weeks of play, and a Bowl week afterwards, the season will end near the end of July.
NCBB Basics
-The league is based off of NCAA college football, and thus we try to emulate it as much as possible. We currently have conferences, rivalries, coach's polls, bowl games, award voting, an All-American team, graduation, and other fluffy aspects to represent this conenction.
-We have ten game regular seasons, in addition to a possible bowl game at the end for those who qualify. Generally, new teams will be grouped together in a seperate conference for their first season as they gain the skills needed to compete. After that, they are promoted to the major conferences. Veteran NCBB programs will have both Conference and Out-of-Conference games each season, in order to foster long-term rivalries while also keeping things fresh.
-Once the regular season is complete, we come up with a Final BCS Standings in order to pair up teams in our various bowl games. The Standings are formulated by averaging several seperate polls.
-After the bowl season is complete, new coaches are found, awards are voted on, players are reclassified, and any seniors are graduated from the team.
Rules
The NCBB has several rules in place that help make college blood bowl a better experience for both fans and players alike.
* Roster Limits *
No Stunties. Specifically, no snotling, ogre, halfling, or goblin teams. Otherwise, all BB2020 rosters are allowed, plus Slann and Simian.
* Player eligibility *
The most unique aspect of our league; each player can only participate in four seasons worth of games before they must graduate either to the NBFL (another league on FUMBBL that uses lets teams draft our former players) or regular, boring life. Player classification goes Freshman -> Sophomore -> Junior -> Senior -> Graduated. Sometimes a first-year player (Freshman) will be able to avoid jumping straight to Sophomore status under the Red-shirt rules, which are explained further below.
* Four fouls per game limit *
You are limited to four fouls in NCBB games, with the exception of Rivalry games (explained further below), where you can foul up to six times.
* No wizards *
With all NCBB games being played at neutral sites, it is tough for one side to wield any sort of home-field advantage, and thus wizards are not allowed (with the exception of rivalry games).
* Cash limit *
Programs are limited in the amount of funds they can add from their treasury to buy inducements; the cap is 100k.
* No Timeouts without Warning First *
If you are going to time out your opponent, you need to warn them first. The warning cannot be the same turn you time them out.
* Pick3/D3 MVP *
The only major alteration from the BB2020 rules that the NCBB uses, teams are able to pick three players at the end of a match to roll a D3 for to receive the MVP.
New Teams
New programs will start with 1.1 million treasury for buying their roster, as opposed to the usual 1 mil. Likewise, they must designate four players to start as 'Sophomores', instead of the usual 'Freshmen'. However, they will be able to divide 24 Spps to those four players however they wish.
For their first season, new programs will be grouped together with other new teams in the NonAQ group, and have a ten game regular season. Any team that wins at least five games will qualify for a Bowl Game after the campaign is over.
Player Eligibility
All NCBB players must eventually graduate and leave (ie: retire) their college, forcing teams to constantly balance winning, treasury management, and roster staggering (ex: not replacing all six Saurii at once) to be competitive. Like any college student, they follow the usual classification pattern:
Freshman (1st season) - > Sophomore (2nd) - > Junior (3rd) - > Senior (4th) - > Graduate (retired from the team)
There are two exceptions to this rule:
1) Players are designed at Sophomores when a new program joins the league, and they are eligible to receive part of the 24 alloted Spps
2) Players qualify for the Redshirt rule, explained below
Redshirt Rule
These players do not lose a year of eligibility for their team and will be considered a Red-shirt Freshman for their second season. You can only be Red-shirted your first season and only one time.
- If player receives 0 SPP in their freshman year they are considered a Red-shirt Freshman. Fluff wise, these players were unable to play due to injury and could only focus on medical recovery, hence why they failed to gain any experience.
- If a player is picked up for the last game of a team's season (which is a bowl for those that qualify, or the last game before bowl season for those that don't,) they are considered a Red-Shirt Freshman. Fluff wise they are an early-enrollee from the next recruiting class, joining the program before the spring semester begins.
Thus their progression would go:
Freshman (1st season) -> Redshirt Freshman (2nd) -> Redshirt Sophomore (3rd) -> Redshirt Junior (4th) -> Redshirt Senior (5th) -> Graduate (retired from the team)
Graduates
Once a player has graduated from their college team, the player will become eligible for the
NBFL draft.
Those players who are chosen for an NBFL team, will go on to play in the NBFL 'big leagues', and will retain their college tag throughout their NBFL career.
While the exact rules for eligibility change, generally speaking any player that plays either at least 20 games, or at least 3 seasons, who retires from NCBB, will be eligible. Players who retire before reaching one of those benchmarks will not usually be considered; players who die, are also not considered. Players who are injured may be considered, but generally only in seasons where there are not a lot of potential draftees. Players who are injured with a niggle may be more eligible than a player with a more serious permeanent injury, but still may not be eligible if there are enough uninjured graduates. Which (if any) injuries keep a player eligible for the draft may change season to season based on the NBFL needs.
If an injured player does make it to the NBFL, the injury is healed prior to joining the NBFL.
Additionally, most players with no learned skills, or only one learned skill (unless that one skill is a stat increase), will not be eligible for the NBFL draft.
For more rules or information about the NBFL draft, please look into the NBFL group rules.
Bowl Games
A final game for the season rewarded to those who qualify, Bowl Games give teams a chance for more glory, Spps, cash, and maybe even hope moving into next season.
To qualify for a bowl, BCS/veteran teams must win at least four games and have a .500 record or better. Rookie teams must win at least five games.
At the end of the season, several different Rankings will be created, then averaged together into the Final Standings. The top four teams compete in a Playoff to determine the National Champion, and the other six teams in the Top 10 generally get paired up in order in the more prestigious bowls. Beyond that, all eligible teams will receive Bowl bids based on different factors (theme bowl participation, TV difference, matchup intrigue, etc).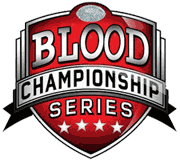 BCS National Championship Playoff
Once upon a time, this was merely a single game between the two highest ranked teams, but no longer! Now a four-team playoff decides the final participants, where one team walks (or limps) away with eternal glory!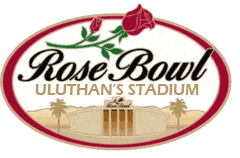 The participants in this game may have missed out on a chance to play for the title, but getting to play in beautiful Uluthan is a pretty good consolation prize! The perfect weather, gorgeous elven women, coastal setting, and legendary stadium make for an unforgettable trip for both fans and players alike. The 'Granddaddy of them all' usually has two top-tier teams battling it out to see who will start the next season as a favorite to take the next step in the upcoming campaign.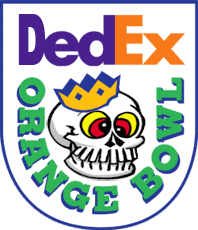 The amazing DedEx Orange Bowl has arguablly one of the best logos of all time, in addition to some amazing competition. While not quite championship-caliber, DedEx only invites some of the most compelling and impressive teams each year to its wonderous location. Far way in the exotic deserts on the east, the Orange Bowl is often the site of the best games each year, as the losing team is somtimes forced to clean up after the undead hosts...who can be pretty gross at times, decomposing and all.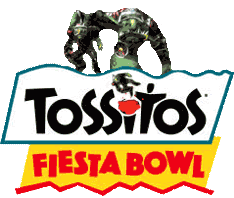 Both fans and players alike enjoy the Fiesta Bowl, because Tossitos' always provides the best chips and dip to watch the game with. Two programs go head to head to prove which team has what it takes to make the 'leap' next year, as the winner of this game has often gone on to greater heights.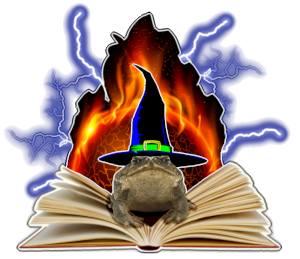 Imperial Colleges of Magic Wizard Bowl
The first ever 'theme bowl' in NCBB history, the Wizard Bowl allowed two teams that accepted this bid to use powerful wizards against each other on the field! Whether it was a giant fireball hurled towards a cage, or a stud ball carrier suddenly turned into a frog, this bowl game could be turned around in an instant!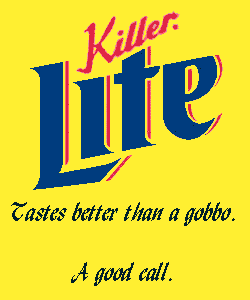 It doesn't matter how bad or 'meh' the two teams participating in the Killer Lite Bowl are, because after enough beer, every game seems like the national championship! And if there's one thing they never run out of at this bowl, it's beer.
A bowl game sponsored by a company dedicated to a good cause, as the Wonderbra is designed to 'Keep them in, and others out.' However they are generous when it comes to inviting teams to participate in their bowl, as most will barely qualify as a .500 record team. Still, even two average teams can have pretty entertaining contests!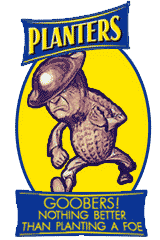 The Goober Bowl is for two teams that would rather focus on the next season, but must play one last game in an effort to salvage an otherwise lack-luster campaign.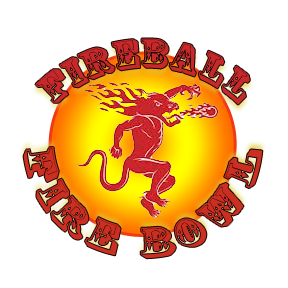 It'd be surprising if we had to use this many bowl games, but it wouldn't be surprising if the respecive coaching staffs didn't show up after drinking too many Fireballs...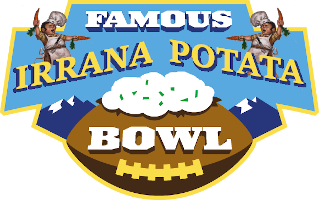 Famous Irrana Potata Bowl
A more recently added bowl game, with the illustrious sponsorship of the Farmous Irrana Potatas backing it. Unfortunately, none of the teams playing in this game will likely look like a
"shnack."
WaffleHouse Salty Tears Bowl
Another newer bowl game, the Salty Tears Bowl seeks to invite two teams who have something to lament from the current season, whether their title dreams were crushed or if a proud program had suddenly fallen on hard times. The only redemption would be to win the game and drink the tears of your opponent from the chalice-award trophy!
Gnarley-Raiderson Chain Saws Slaughter Bowl
This bowl game was supposed to be another standard bowl, but with the advent of 'theme bowls', it looks to make its mark on history by inviting two teams who are both willing and able to weild chainsaws against each other!
Kroxorade Cotton Bowl Classic
Old meets new when the Classic Cotton Bowl becomes sponsored by Korxorade, the newest in slaan-magic-powered refreshment...or something!
A newer bowl with a different kind of drink for the fans, it should be no less entertaining, if they can remember what even happened!
Glucksritter's Texas Bowl
Good luck trying to say the name correctly, but with enough schools themed around those in the big-ass state of Texas, we can usually afford to pit two of them against each other for bragging rights!
Trollslayer.com Seven Zero Bowl
A bowl game themed around the legendary
7-0 beatdown
of Karak by their archrivals from TCU.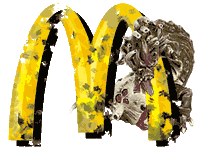 Penultimate Chumpionshit McNurgles Series SemiFail
Previously held as a consolation game between the two lowest ranked teams, the McNurgles Bowl has devolved into a four-team reverse tournament, where the losers of the two semifinal (aka SemiFial) games meet in the Chumpionshit game! To lose that game as well would invoke eternal shame that most programs would not be able to overcome!
The Dark Ages
- played under LRB 4 Rules as
NCBB I Group
Season One Champion Oregon Unducks
Season Two Champion Michigan Wolferines
Season Three Champion Akron Zips
Season Four Champion Houston Cougarats
The Modern Era
- played under LRB4, CRP, LRB6, then BB2016 rules as
NCBB II Group
Season Five Champion Oregon Waterfoul

Season Six Champion Michigan Darkerines

Season Seven Champion U.Con. Huskies

Season Eight Champion PainState

Season Nine Champion Oregon Waterfoul

Season Ten Champion Hawaii University

Season Eleven Champion California Golden Lizards

Season Twelve Champion U.Con. Huskies

Season Thirteen Champion Oregon Waterfoul

Season Fourteen Champion Air Force Baal Kin

Season Fifteen Champion California Golden Lizards

Season Sixteen Champion Arizona Girls Gone Wildcats

Season Seventeen Champion Wisconsin Honeygrues
Season Eighteen Champion Wisconsin Honeygrues
Season Nineteen Champion Missouri Two-Hand-Touch Tigers
Season Twenty Champion TCU Horned Rats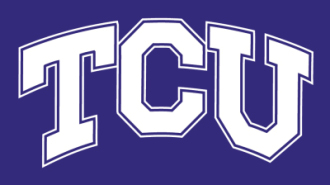 Season Twenty One Champion Oregon Waterfoul

Season Twenty Two Champion Rolla Gold Diggers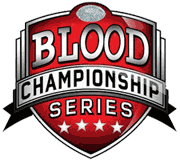 Season Twenty Three Champion Oregon Waterfoul

Season Twenty Four Champion Clemson Terrors
Season Twenty Five Champion U-Dub Elfskies
Season Twenty Six Champion Oregon Waterfoul

Season Twenty Seven Champion UNAM Pumas Malditas**
Season Twenty Eight Champion Maryland Killer Turtles
Season Twenty Nine Champion Duke Blue-Green Devils
Season Thirty Champion Duke Blue-Green Devils
Season Thirty One Champion Mz State Bull Dawgz
Season Thirty Two Champion TCU Horned Rats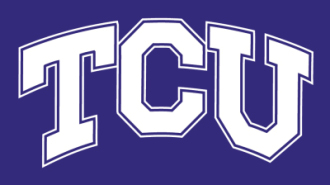 Season Thirty Three Champion TCU Horned Rats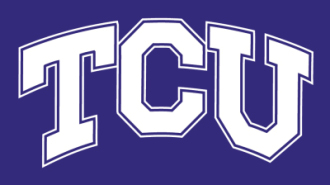 Season Thirty Four Champion Duke Blue-Green Devils
Season Thirty Five Champion Fayetteville Bronchospasms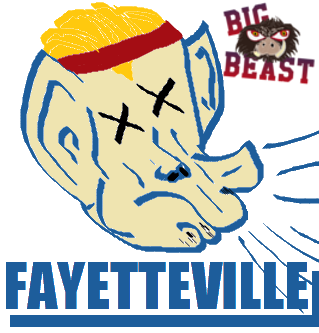 Season Thirty Six Champion California Golden Lizards

Season Thirty Seven Champion Oregon Waterfoul

Season Thirty Eight Champion Texas AM Les Agriculteurs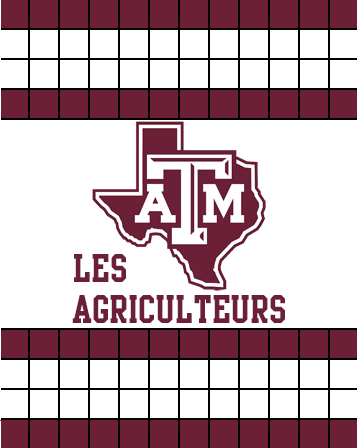 Season Thirty Nine Champion U.Con. Huskies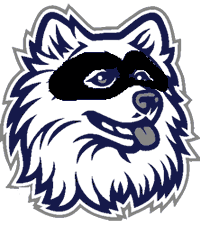 The Present
- played under BB2020 rules
Season Forty Champion Ottawa Bee-Bees

Season Forty One Champion Texas Tech Red Reptiles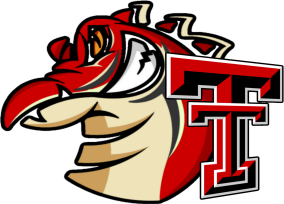 Season Forty Two Champion TBD