Rotenbach Razorbacks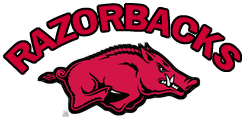 In the old world, Wissenland is not one the most known provinces of the Empire. The small town of Rotenbach, little known aswell, has teamed up with SpecialOne as the mayor wanted riches and fame to he town, and to see it grow big and proud.
The Mayor and SpecialOne saw an oppotunity to make a good business, and SpecialOne decided to put his DLE franschise in the town. To kick things off in the right direction, he signed on the flamboyant HeadCoach Johnson DeVille. He has a reputation as a harsh boar, and will not take any shenanigans from his players at all.

The team proudly plays at the local stadium Rotenbach Coliseum, with the nickname "The Pit".

The colours are the same as the state regiment in Wissenland, and is ofcourse to attract more sponsors from all over Wissenland, and as many fans as posible, as the team is the only DLE franchise in the whole of the province.

As the team gets more and more sponsors, they will be shown below. Currently we have 3 sponsors, Rotenbach Winery(mainsponsor) and Hard Block Café and Foul.





Did not participate, and is an expansion team from season 2
In the first game of the franchise history vs Remas Eagles (coached by Arcayn). Game 1 season 2 of DLE 15 specs! Record in DLE. Until SuperBowl season 2.(22 specs)
Season 2 stats: 6/3/5.(4/1/2) #3 in Division, #9 in KFC, #17 in DLE. The team didn't make the playoffs.
Dieter Van Kassel made ProBowl as the first player in Franchise history!

This season was supposed to be a building season, with very mediocre results. But after the first 11 games undefeated, Razorbacks looked at a posible playoff spot. And got it! Playoff was secured after week 14.

Season 3 stats: 9/4/3. #1 in Division, #3 in KFC, #5 in DLE. Razorbacks made the playoff for the first time in Franchise history.

Wildcard weekend:
Razorbacks vs Marienburg Foxes (coached by misterlonestar)
Victory 2-1
Divisional weekend:
Razorbacks vs Flashfurt Universe (coached by Wreckage)
Defeat 0-1


Season 4 was a very mediocre season. We lost a couple of good players in the start of the season, and in the end, we lost Brandon Taylor(killerblitzer) and our prime TD maker got Nigg. A brutal season, but with good trading and 6 picks in the draft, maybe next season will be better.

Season 4 stats: 4/7/5. #3 in division(0/4/2), #9 in KFC, #20 in DLE. The team didn't make the playoffs.

Probowl selection: Brass Van Houten.



Season has not started yet

Team Trophies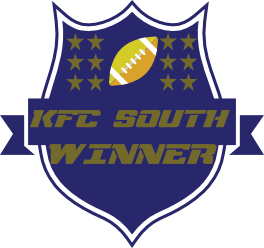 Division won in season 3.
Player Trophies
Season 2:
Week 5. DLE sucker of the week. Bastian Von Rijn
Week 6. DLE Airplay of the week. Bastian Von Rijn.
Season end Dirtyboy of the year. Dieter Van Kassel.
ProBowl selection. Dieter Van Kassel.
Season 3:
Week 7. Play of the week. Tim Brown.
End of season. Dieter got dirty player award named after him. What a lovely touch.
ProBowl selection. Brandon Taylor.
Season 4: (the league is not doing weekly prizes anymore)
Awards: Best fouler(Dieter Van Kassel Award): Brass Van Houten with 45 fouls.
Probowl selection. Brass Van Houten.
Sworn enemies
As in the NFL a division is made up of 4 teams, and therefore are the 3 divisional opponents important to beat. The division is Karl Franz south.
The divisional enemies are:
San Luis 49'ers coached by neubau(1/2/0). Formerly coached by Valen(2/0/1) and mobo(0/1/1).
| Logo | Record | TD | Cas | Foul |
| --- | --- | --- | --- | --- |
| | 3/3/2 | 11-10 | 23-18 | 32-16 |
Remas Eagles coached by Asteflix(2/1/2). Formerly coached by Arcayn(1/0/0) and Toriel(0/2/0).
| Logo | Record | TD | Cas | Foul |
| --- | --- | --- | --- | --- |
| | 3/3/2 | 9-6 | 15-16 | 30-11 |
Wolfsbach Scimitars coached by Kaiowas.
| Logo | Record | TD | Cas | Foul |
| --- | --- | --- | --- | --- |
| | 4/3/1 | 10-6 | 16-17 | 36-30 |
Furthermore the Rotenbach Razorbacks are warming up to meet the derby rivals every 3rd season. Rotenbach is currently the only team from Wissenland, but on the boarder to Averland is another team, and therefore the natural derby opponent.
Nuln Gunners coached by horekim(1/0/0). Formerly coached by pokrjax (0/1/0).
| Logo | Record | TD | Cas | Foul |
| --- | --- | --- | --- | --- |
| | 1/1/0 | 2-1 | 6-5 | 6-7 |
Hall of Fame
Dieter Van Kassel
The very first ProBowler in the team. Made ProBowl in season 2
First player in the DLE to make 50 fouls. Died in game 11 of season 3. Read the blog
here
.
After his death he got the DLE "Dirty Boy of the year" award named after him.
Brandon Taylor
Taylor has been put foreward to the Hall of Fame for his effort in season 2, 3 and 4. He was the team star blitzer with 283 career blocks in 44 games for the Razorbacks. Taylor made 28 cas in his career, and when the team made playoff in season 3, he was named for the ProBowl the very same season. In season 2 Taylor was awarded the Bling Award for most MVP that season with 3. Back then the MVP was random.