Creating teams
Click HOME from the main navigation menu at the top of the page, this takes you to your homepage. Click 'Create a new team'.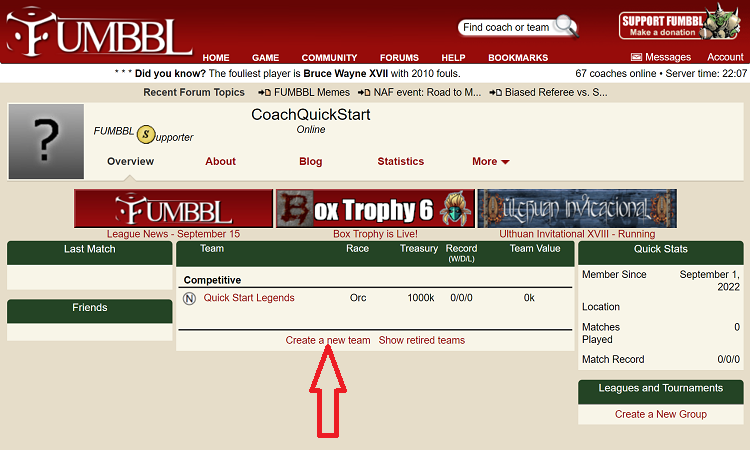 At this point you will be asked to select a division for your team to play in, this is your first real decision to make. It's a good idea to read the introduction to divisions for a better understanding.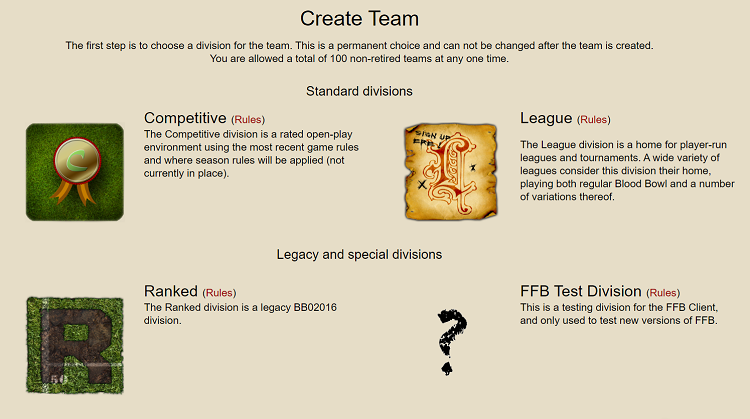 Once you have decided which division to make your team in you will be prompted to select one of the races in the game...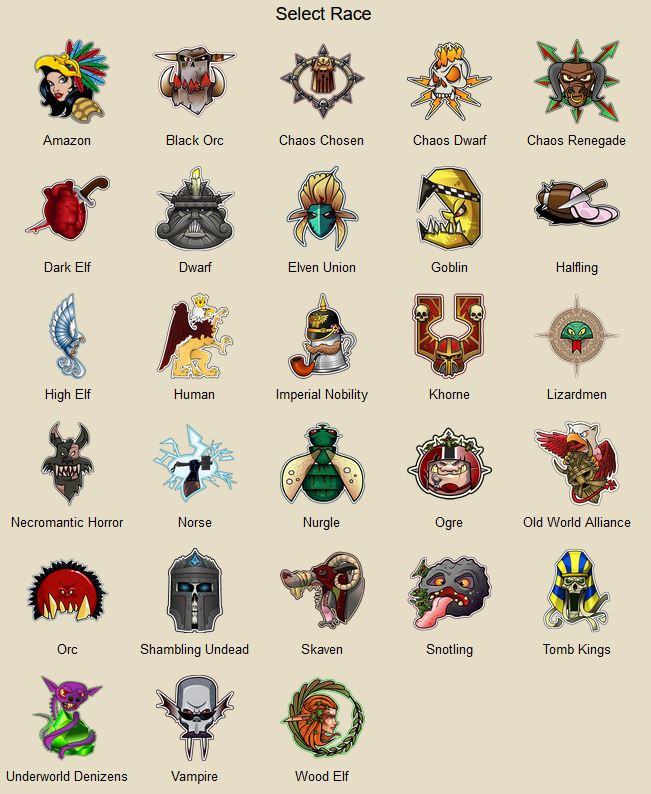 If you are completely new to blood bowl and have no idea which race to choose read the advice on which race to start with.
If you're not bothered about the details and just want a really solid team to start with, pick Orcs and crack on.
You can read more about the races available on FUMBBL - along with recommendations for starting rosters (how many and which type of player to buy)- on the team rosters and advice page.


Once you have chosen, brief team summary will be shown with a 'Create team' button.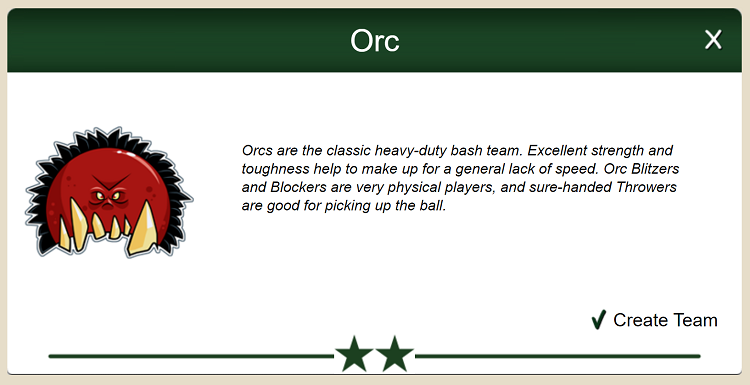 ... and enter a team name.
You must follow the rules regarding team and player names

---
Next page: Purchase players, sideline staff, re-rolls and dedicated fans
Last update: October 30, 2022