ConnorX



Joined: Sep 08, 2015


| | |
| --- | --- |
| &nbsp Posted: Oct 17, 2015 - 20:59 | |
---
Hello, im new here and was wondering if someone can play dwarf team.
koadah



Joined: Mar 30, 2005


| | |
| --- | --- |
| &nbsp Posted: Oct 17, 2015 - 21:07 | |
pythrr



Joined: Mar 07, 2006


| | |
| --- | --- |
| &nbsp Posted: Oct 17, 2015 - 21:12 | |
---
IT'S A TRAP!

_________________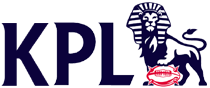 Motskari



Joined: Dec 03, 2005


| | |
| --- | --- |
| &nbsp Posted: Oct 17, 2015 - 21:15 | |
MDeLarge



Joined: Aug 07, 2013


| | |
| --- | --- |
| &nbsp Posted: Oct 17, 2015 - 21:49 | |
---
[block=center]

[/block]

[block=center]

Welcome to FUMBBL!

[/block]

To help get you started here's a few helpful links to answer some of the more obvious questions.

For more advanced questions you can look through the

HELP

section which has numerous guides, tips and instructions designed to help you make the most of the site.

You can also ask questions on the forums. Take a moment or two to search and see if the same question has been asked and answered there in the past using the search function.

[block=center]PLEASE MAKE SURE YOU READ THE SITE RULES, HERE[/block]

~Abbreviations explains the commonly used abbreviations on FUMBBL

~Newbie Tips or 7 Tips for Blood Bowl Competence is an excellent starter guide to help avoid common mistakes, and help minimise risks and avoid a turnover. Newbie is in no way intended as a derogatory term.

~THE TAOUCH! OF BLOOD BOWL!!! is another excellent starter guide for minimizing risks, controlling the pitch etc.

~Common Tactics Subjects covers the frequently raised threads on subjects such as Caging, Crowd Pushing (also known as surfing), beating elves etc.

~Classic Threads On Common Topics covers many of the most common forum topics.

~145 Club is a league designed specifically for newer coaches to get a few games under their belts with other new coaches. It is managed by Koadah, and 3 other coaches. It is a great place to start.

~There are some great help files on starting rosters, strategies and skill choices for the various races found in the

HELP

section under

Game Tactics And Info

. You can go direct to it by clicking here

You can chat with other coaches on the Fumbbl IRC.


Several coaches are also happy to receive questions via the PM (Private Messaging) system, including the following:



English:



Throweck

akaRenton - Speciality - novelty teams, player and team logos and images

sann0638 - NAF Media Officer (Twitter, Facebook, thenaf.net)

Seventyone

Calcium - Speciality - fouling, the joy of violence

mister_joshua




Espa˝ol:



Macabeo




Franšais:



Macabeo




Deutsch:



Stimme

Just go to their coach pages (you can click on their names above for a direct link). Just click on

More

, then select

Send PM

from the drop down list.




[block=center]

There are three main divisions on FUMBBL.

[/block]

Ranked, Blackbox and League. There is also Stunty Leeg which is not official, and is unique to FUMBBL.

~

Ranked

allows you to offer your team up for games and then accept or decline offered match ups via

Gamefinder

.

~

Blackbox

puts you in a draw every 15 minutes, and your team is automatically matched up against another team with similar TV (Team Value).

~

League

allows you to join custom leagues (or even start one) with their own specific rules and tournaments.

~

Stunty Leeg

is all about crazyness. It is extremely rare to see teams finish a match without players in the injury boxes, so if mayhem is your thing you'll love this!


Once again, welcome to FUMBBL!
Roland



Joined: May 12, 2004


| | |
| --- | --- |
| &nbsp Posted: Oct 17, 2015 - 22:29 | |
sann0638


Joined: Aug 09, 2010


| | |
| --- | --- |
| &nbsp Posted: Oct 18, 2015 - 19:34 | |